Japanese Calligraphy Utensils You Can Buy At 100 Yen Shops
The fun of a hands-on calligraphy experience in Japan doesn't have to end when you head back home. Just stop by a variety, stationery or even 100 yen store, and you'll find all the materials you need to take your talent home with you.
One especially popular activity for international visitors to Japan is taking part in traditional culture-based experiences. There are many places where you can wear a kimono, make ukiyo-e prints, try martial arts, work on bonsai, and of course, experience early morning Zen meditation. But another art that this quickly gaining in popularity is shodo, or Japanese brush calligraphy.
Shodo calligraphy is an art brought to Japan from China that uses a brush and ink to artistically write kanji and hiragana characters. Taught by calligraphy masters at schools around Japan, this is one art that anyone, regardless of Japanese level or even artistic talent, can easily take part in and come to love.
But what happens when the class is over? If you'd like to keep up your newfound skill back home, you'll need some very important materials. In this article, we'll take a look at the absolute necessities that you'll need in order to do shodo at home.
If you'd like to learn more about shodo, please take a look at Enjoy The Art Of Japanese Calligraphy - Shodo Workshops For Tourists, and if you'd like to see some of the other cultural experiences awaiting you in Japan, check out Experience Kabuki, Sumo, Tea Ceremony And Other Traditional Activities.
Fude - Brushes of Varying Sizes
Calligraphy brushes come in roughly ten different sizes in stationery or art supply shops, and in 2-3 sizes at 100 yen stores. The smallest of them has a very fine point, ideal for writing on postcards, and the largest is nearly the width of a hand across, and perfect for large papers or canvases.
As a beginner, you'll probably want to stick with two brushes for now: a small-medium brush and a medium-large brush, like in the photo above. The smaller brush shown runs anywhere from 100-700 yen, while the larger brush is available at 100 yen shops, and cost just 108 yen (with tax).
Sumi - Ink
You can't do shodo without ink, and fortunately, you can find liquid ink and ink sticks in black and red (some art stores also carry specialty colors as well). Ink sticks can cost anywhere from 800 to tens of thousands of yen for the most high quality sticks.
On the other hand, liquid ink is also readily available and can cost as little as 100 yen a bottle. Please be careful though, as liquid ink will expire if it isn't used regularly - and when it does go bad, it smells awful. It also can stain if spilled, so you may want to prepare a special place to practice your calligraphy before getting your ink ready.
Suzuri - Inkwell or Inkstone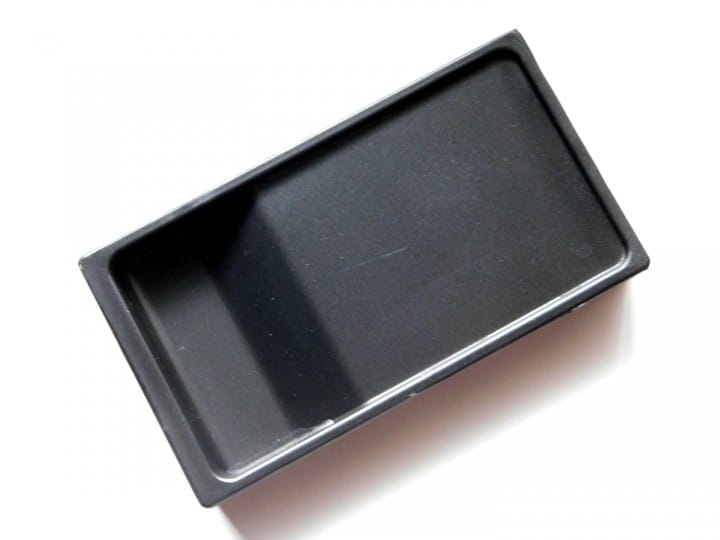 Likewise, you can't mix or pour your ink without someplace to put it. While a small dish will do if you forget, having a proper inkstone on hand will make your work ten times easier. This inkstone, available at the 100 yen store Daiso, is highly recommended.
In the above photo, you can see the well where you pour your liquid ink, and the sloped edge to tap the excess ink from your brush...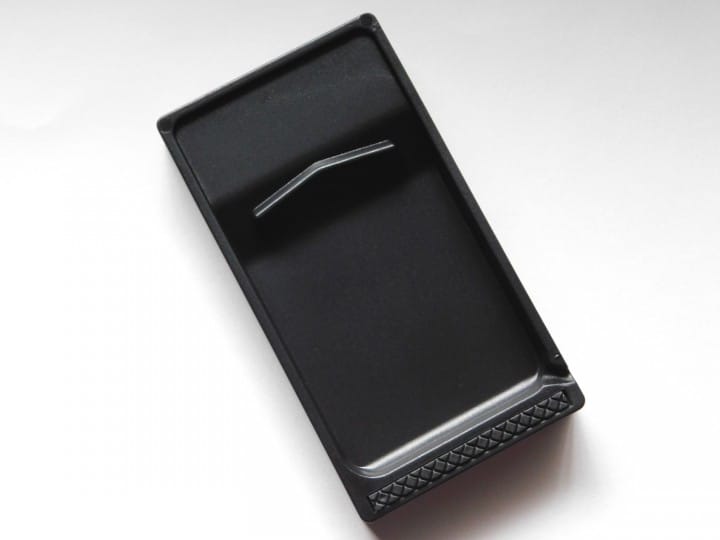 Or if you flip it over, there is an area to rub the ink stick and make your own ink instead.
Washi - the Right Kind of Paper
Technically speaking, any sort of paper can be used for shodo, but if you would like to be traditional about it, then you should really pick up some washi paper as well. Depending on which region of Japan you are in, and even which shop, you will find that there are hundreds of different washi to choose from in varying price ranges.
If you are mostly looking to practice though, Daiso sells practice washi paper in packs of 100 sheets, again for 108 yen (with tax). They also have packs of formal, plain white writing paper as well, for the same price.
Have Fun Practicing Your Newfound Talent!
After returning home from Japan, it would be a waste to give up on your newfound talent for Japanese calligraphy, but if you remember to pick up these four items, you'll be able to keep it up. Best of all, at the lowest end of the price range, you may spend just 500 yen on all the necessities!
Other items that you should prepare, but don't necessarily need to buy are a bunchin (paperweight to hold your calligraphy sheet steady), and some cloth or newsprint (or recyclable paper) to place under your washi.
Have fun practicing shodo at home!