Wi-Fi Near Shibuya Station: Cafes, Convenience Stores, Fast-Food Joints, And More
Looking for a place with Wi-Fi or power outlets where you can charge your phone? In this article, we introduce cafés, convenience stores, and fast-food joints near Shibuya Station with Wi-Fi and electrical outlets.
Public Wi-Fi and Electrical Outlets in Japan
Looking up travel information, checking the route to your destination, and taking photos are all made possible with your electronics—which are essential items during your travels. There are likely many that have experienced inconveniences like running out of battery in the middle of sightseeing or being unable to reach their destination while lost because of no Wi-Fi.
This time, we'll introduce places with Wi-Fi and electrical outlets in Shibuya. Fully charge your batteries in areas that match your schedule, whether you're out enjoying a meal or shopping!
Table of Contents
1. Take Your Time at 6 Select Cafés in Shibuya
1. FREEMAN CAFE
This café is situated on the second floor of Tokyu Metro Plaza, which is immediately outside Exit 13 and accessible from each Tokyo Metro line. It is also five minutes on foot from JR Shibuya Station.
Inside, you can find an assortment of travel and international magazines, photo collections, and fashion magazines, which gives the café its stylish ambiance. Plenty of sunlight filters in thanks to the L-shaped windows. If you'll be using the outlets, ask for a seat by the windows, walls, or at the counter. While the café is often crowded due to its popularity, there are relatively few customers in the mornings.
In addition, PRONTO, a café bar on the first floor, also has seats with outlets. You can access the Wi-Fi after registering your email address. If FREEMAN CAFÉ is busy, it would be a great option to try visiting this café instead.
FREEMAN CAFÉ
Address: Tokyo, Shibuya, Shibuya 1-16-14 Metro Plaza 2F Google Map
2. hotel koé tokyo
hotel koé tokyo is a modern Japanese boutique hotel—complete with a bakery restaurant and café on the first floor—is a five minute walk from Shibuya Station. The spacious interior is equipped with high ceilings, giving off a very open ambiance. Because the electrical outlets are available at the counter seats facing the large windows, you can even enjoy people watching while charging your electronics.
While the third floor is reserved for the hotel's guestrooms, the second floor is where general goods—made in collaboration with various artists—and simple yet elegant clothing are sold. Please feel free to visit the store after checking out the café.
hotel koé Tokyo
Address: Tokyo, Shibuya, Udagawacho 3-7 Google Map
Official Website: http://hotelkoe.com/en/food/
3. d47 Shokudo
Picture from d47 Shokudō, Shibuya – Regional Cuisine From All Around Japan
Located on the eighth floor of Shibuya Hikarie, d47 Shokudo serves Japanese set menus made with seasonal ingredients from across the country. The café menu, including beverages from coffee to black tea, is made with the finest ingredients arranged from various regions in Japan.
The restaurant is connected to Shibuya Hikarie's free Wi-Fi and the electrical outlets available at the counter seats give diners an aerial view of Shibuya. Simultaneously enjoy recharging your devices while overlooking the bustling streets of Shibuya.
d47 Shokudo
Address: Tokyo, Shibuya, Shibuya 2-21-1 Hikarie 8F GoogleMap
Official Website: http://www.hikarie8.com/d47shokudo/menu/2019/05/5-6.shtml (Japanese)
4. Cafe Mame-Hico
Cafe Mame-Hico is a six-minute walk from Shibuya Station and located on the second floor of a building with a red Ray-Ban sign. The café puts emphasis on their selection of coffee beans and ingredients. They even have a farm in Hokkaido and serve dishes using these harvested vegetables.
Power outlets are available at the counter seats. However, the counters are normally closed, so please let an employee know if you wish to use the outlets, which cost 500 yen for three hours.
Cafe Mame-Hico Koen-dori
Address: Tokyo, Shibuya, Jinnan 1-20-11 Zoen Kaikan 2F GoogleMap
Official Website: http://www.mamehico.com
5. Banks café & dining Shibuya
Picture from Melting Pancake in "Scotch Bank café & dining", Shibuya
Banks café & dining Shibuya is famous for their melt-in-your-mouth pancakes. The restaurant highly recommends the Original Tiramisu Pancake and Matcha Tiramisu Pancake, which are both made with a mascarpone cheese batter.
Electrical outlets are available at some seats. Conveniently, the café is just a three minute walk from New South Gate at JR Shibuya Station. It can also be reached in about ten minutes on foot via the Tokyo Metro Lines and is in a quiet area of Shibuya.
Banks café & dining Shibuya
Address: Tokyo, Shibuya, Shibuya 3-26-17 Duplex 1F GoogleMap
Official Website: https://www.bankscafe.jp/ (Japanese)
6. Tower Records Café Shibuya
This café is located on the second floor of Tower Records Shibuya, the flagship store of the major music retail chain. Wi-Fi is available throughout the entire Tower Records building, while outlets are mainly available near the counter seats. From Shibuya Station, the store is about a three minute walk from Hachiko Gate.
The café sometimes serves original food menus in collaboration with Japanese musicians and popular characters. The interior design also changes during these collaboration periods, making it a place where you can enjoy a different atmosphere each time you visit.
Tower Records Café Shibuya
Address: Tokyo, Shibuya, Jinnan 1-22-14 TOWER RECORDS Shibuya 2F GoogleMap
Official Website: https://tower.jp/restaurants/cafe/shibuya (Japanese)
2. Fast-Food Joints for Speedy Meals
There are also some fast-food restaurants that offer Wi-Fi and power outlets.
Free Wi-Fi is available at nearly every store. Electrical outlets, however, will vary on the fast-food joint, so be sure to either check with the staff upon entering or check the seats yourself before sitting down. The Lotteria and MOS Burger in Shibuya Dogenzaka have electrical outlets equipped at the counter seats.
3. Save Money at Convenience Store Eat-In Areas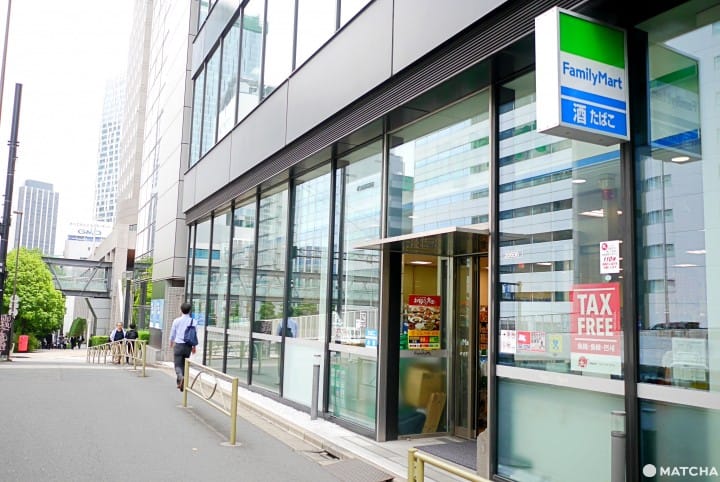 Some convenience stores have an established eat-in area. These areas are also furnished with power outlets and are recommended for frugal travelers who wish to save money on meals and drinks, but also want to use the Wi-Fi and outlets. Near Shibuya Station, the counter seats at FamilyMart Subaru Sakuragaoka 246 have electrical outlets.
Also, FamilyMart offers customers free Wi-Fi three times per day for 20 minutes, while 7-Eleven and Lawson simply require membership registration. Many Wi-Fi spots require you to first become a registered member before using their Wi-Fi, so save yourself the trouble by registering on Japan Connected-free Wi-Fi beforehand. Once you've registered on this website, you'll be able to freely use Wi-Fi at any affiliated location.
4. Recharge Your Devices While Shopping at Don Quijote and Electronic Stores
At Don Quijote and some electronic retail stores, there are free charging stations installed with machines that charge electronic devices, such as smartphones, in small boxes. These boxes are locked with a PIN, allowing you to wander around the store while charging your devices. These charging stations are very convenient and allow you to efficiently use your shopping time.
You can recharge your devices for free at Don Quijote or for 100 yen per 30 minutes at many electronic retail stores.
Enjoy Your Explorations of Tokyo!
Despite carefully researching your travel destination before embarking on your trip, you may experience unforeseen accidents while traveling. Review the locations introduced in this article beforehand and be prepared if such situations ever occur!
Original Author: Misaki Tachibana
This article is updated from an article originally published on September 11, 2014.

The information presented in this article is based on the time it was written. Note that there may be changes in the merchandise, services, and prices that have occurred after this article was published. Please contact the facility or facilities in this article directly before visiting.