Utsunomiya Travel Guide: Access, Sightseeing, Food, And Souvenirs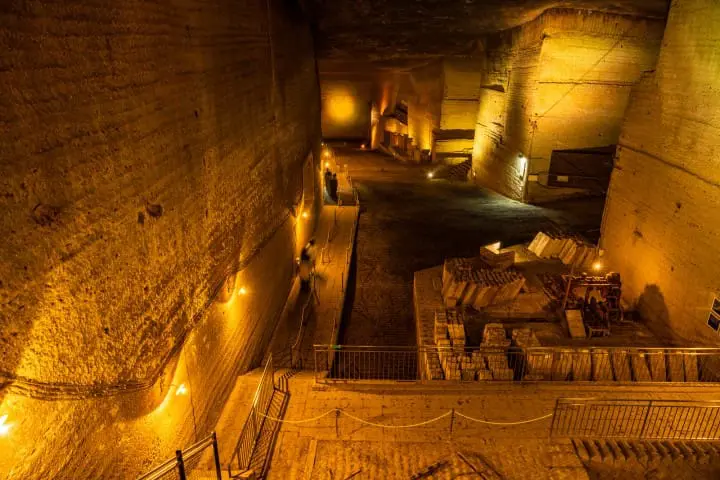 Located in the northern Kanto region, Utsunomiya is the perfect sightseeing spot with its offering of excellent food and historic architecture. The city also serves as a hub for those visiting Tokyo or Nikko. This article is a complete Utsunomiya guide, including access, famous spots, and souvenirs....
Travel to Utsunomiya, Tochigi
Utsunomiya is a major city and prominent sightseeing destination in Tochigi Prefecture, along with Nikko. For transportation, the Shinkansen (bullet train) not only stops here but the Tohoku Region is accessible from here. A refreshing balance between urban and rural areas, the city is easy to reach from Tokyo.
Gyoza (dumplings) are the signature cuisine of Utsunomiya. It's said that "Miyakko" (Utsunomiya citizens) devour these scrumptious dumplings several times a week. There are about 30 gyoza restaurants in the city, and many tourists flock here to enjoy the dish.
Major films such as "Chihayafuru: Musubi" and "Rurouni Kenshin" were shot in various places in Utsunomiya. The city warmly welcomes fans of these movies to visit their featured locations.
Utsunomiya Station
Utsunomiya Station is the largest station in Tochigi Prefecture. It's also ideal for shopping and dining with the shopping mall Paseo (Japanese) and various gyoza restaurants located nearby. You'll even spot the city icon of the gyoza statue at the west entrance of the station.
Those who are visiting Tokyo can enjoy a day trip to Utsunomiya. From Tokyo Station, the Tohoku Shinkansen takes about 50 minutes. Even if you hop onboard the local JR lines departing from Shinjuku Station, it takes roughly an hour and 40 minutes.
Additionally, the JR Nikko Line from Nikko Station takes about 40 minutes, so tourists paying a visit to Nikko can conveniently head here afterward. Sendai Station—considered the gateway to the Tohoku region—can be reached in an hour and 20 minutes from Utsunomiya. It might be fun to make a short stop here before heading for the northern prefectures of Japan's main island.
We recommend using the JR Pass to save yen on travel to Utsunomiya, whether you are riding the Shinkansen from Tokyo or the Nikko line.
Table of Contents
1. Sightseeing Spots
Oya History Museum
Picture from 宇都宮半日旅:使用大谷観光一日乗車券探訪神劍闖江湖拍攝地 (Chinese Link)
The Oya History Museum displays exhibits regarding the mining of the Oya Stone—a rock formed by fusing small fragments ejected from a volcano. It is fire-resistant and used for various construction purposes, such as a foundation stone or a fence.
The highlight of the museum is the former mining site, located 30 meters below ground level. The cavernous space boasting 70 years of history will make visitors feel like they have wandered into the world a role-playing game.
The site, which resembles an underground shrine, is also used as a theater, exhibition space for art, and a photography studio. One of the scenes in the movie "Rurouni Kenshin: Kyoto Inferno" was shot at this location in 2014. There's even a chapel on the grounds for hosting wedding ceremonies.
The underground temperature remains around eight degrees Celsius throughout the year. Even in the summer, visitors are advised to bring a jacket when visiting here.
Picture courtesy of Rockside Market
The Rockside Market is a stylish cafe and shop located next to the museum. The interior is decorated with the igneous Oya stones, and visitors can enjoy galettes—savory French pancakes—made from Tochigi products.
Rockside Market is an ideal place to look for souvenirs, such as tote bags and accessories sporting original designs, along with handicrafts created by local artists.
Heiwa Kannon
Picture from 宇都宮半日旅:使用大谷観光一日乗車券探訪神劍闖江湖拍攝地 (Chinese Link)
The Heiwa Kannon (Goddess of Peace) is a massive statue of the Kannon Bodhisattva located aboveground at the former mining site of the Oya Stone. It was carved entirely by hand to calm the spirits of the people who lost their lives in World War II. The construction started in 1948 and took six years to complete. Towering 27 meters in height, visitors can view the Utsunomiya cityscape from the observatory at the top.
This statue also appeared in the Japanese TV program Ultraman 80, emitting a beam from its halo and battling a monster.
Ooyaji Temple
Picture from 宇都宮半日旅:使用大谷観光一日乗車券探訪神劍闖江湖拍攝地 (Chinese Link)
Ooyaji is a Buddhist temple in Oya-machi built inside a hollowed cave.
There are ten Buddhist statues carved in stone enshrined in the main hall. The figures are said to be the oldest of their kind in Japan, including the Senju (thousand-armed) Kannon and a Shakyamuni Buddha triad. The temple is a Special Historic Site, and all the statues are designated as Important Cultural Properties by the Japanese government.
Aside from these precious statues, there is an ancient ruin in the cave with traces of people from more than 16,000 years ago. Human bones, estimated to be more than 10,000 years old, were also unearthed from beneath the temple, which are exhibited in the treasure hall. These excavated items show the rich history of Ooyaji.
Utsunomiya Castle Park
Picture courtesy of Utsunomiya Convention and Visitors Bureau
At Utsunomiya Castle Park, located in Honmaru-cho in Utsunomiya, visitors can appreciate the reconstructed western keep of the former castle, which was built in the Heian Period.
During the Edo Period, the castle was used as a lodging facility for the shogun visiting the Nikko Toshogu Shrine. Most of the castle was destroyed in the Boshin War, which occurred in 1868. Locals frequent the current park.
Various facilities such as the Seimeikan, which displays exhibits regarding the history of the castle and the city, along with Monoshirikan—a tourist information center—are located inside the park.
There are four types of cherry trees planted on the grounds, and the park is also known as a spot to enjoy the cherry blossoms from late February to mid-April.
Utsunomiya Futaarayama Shrine
Picture courtesy of Utsunomiya Convention and Visitors Bureau
Utsunomiya Futaarayama Shrine, located in central Utsunomiya, is a major Shinto shrine in the city.
Built over 1,600 years ago, many citizens visit this Shinto shrine on New Year's Day and Shichi-Go-San, an event to celebrate children's growth. They also visit to pray for success in entrance examinations.
Rare artworks such as the steel komainu (guardian dogs) and the Sanjuhachiken Hoshikabuto (steel helmet) are both designated as Important Art Objects by the Japanese government. You can view them at the shrine office, so be sure to take a look.
The approach and the gate are lit up at night by creating a fantastic atmosphere.
Former Shinohara House
Picture courtesy of Utsunomiya Convention and Visitors Bureau
The Former Shinohara House, located a five-minute walk from Utsunomiya Station, was owned by the Shinohara family. The Shinoharas were wealthy merchants who brewed soy sauce and dealt in fertilizers from the Edo Period. The house was built in 1895.
Designed in the architectural style of the Meiji Period, the residence is designated as an Important Cultural Asset by the Japanese government. Exuding a grand presence, the size of the two-storied building is approximately 330 square meters.
Matsugamine Catholic Church
Photo by Pixta
Matsugamine Catholic Church is a beautiful house of worship built with Oya stone, located five-minutes on foot from Utsunomiya Station. It was designed in the 19th century Romanesque Revival style, featuring round and semicircle arches above the windows.
Picture courtesy of Utsunomiya Convention and Visitors Bureau
This attractive church is steep with a retro, mystic atmosphere. The walls, pillars, and even the altar are composed of Oya stone. Sunday mass is open to the public, and wedding ceremonies are sometimes held at this church. Visitors are welcome to freely tour the grounds.
2. Local Cuisine
Tasting Gyoza at Kirasse
Picture from 只吃盤餃子就打到回府太浪費!宇都宮享盡交通美食伴手禮半日遊 (Chinese)
Those who cannot decide which gyoza restaurants to visit should head to Kirasse. This facility showcases signature Utsunomiya potstickers, and guests can compare the taste of various restaurants.
While some famous restaurants are located far from the train stations, and popular eateries tend to be crowded with people lining up to enter, Kirasse—offering a wide variety of gyoza—is easily accessible.
Five popular restaurants, including Minmin and Menmen, serve their trademark dishes at the permanent eatery zone. The day zone area consists of 33 restaurants from the Utsunomiya Gyoza Association, and the menu changes daily.
There is also a souvenir section, which carries frozen gyoza from various restaurants, along with a gyoza-making workshop. Please note that a reservation is required to participate in the workshop.
Utsunomiya Yakisoba
Picture courtesy of Basokiya
While gyoza garners the most attention as Utsunomiya's main dish, yakisoba (*1) is another popular menu.
Utsunomiya yakisoba features springy noodles that are first steamed, fried on an iron griddle, and steamed two more times. The ingredients include cabbage, meat, squid, ham, and fried eggs.
Our recommendation is Ishidaya, a stir-fried noodle restaurant that started in 1945. It's said that Utsunomiya citizens have visited this restaurant at least once, as it offers a homely dish that hits the spot.
Basokiya is a popular restaurant that offers more than 20 types of toppings. Guests can make their own seasoning by blending the condiments set on the tables.
*1 Yakisoba: a dish of steamed noodles fried with meat and vegetables, seasoned with Worcestershire sauce.
Dining Kura Osharaku
Picture courtesy of Osharaku
Osharaku is a creative cuisine restaurant housed in a 70-year-old renovated warehouse made of Oya stone. It's located across the street from Matsugamine Catholic Church.
The restaurant offers appetizing dishes and drinks with table seats and private rooms on the first floor, and tatami rooms with low partitions on the second floor.
Picture courtesy of Osharaku
Fresh ingredients and locally brewed sake are selected for the menu, and the nourishing vegetables are delivered directly from contracted farms.
At dinnertime, customers can enjoy the view of the illuminated church from the terrace seats.
Utsunomiya Yatai Yokocho
Picture courtesy of Utsunomiya Yatai Yokocho
Utsunomiya Yatai Yokocho is located on the eastern end of Orion Street (Orion-dori), a shopping arcade in central Utsunomiya. There are 23 restaurants in the yokocho (side street), which serves oden, gyoza, yakiniku, sushi, okonomiyaki, and Taiwanese cuisine.
All the restaurants are small-sized with a cozy atmosphere, so do visit if you have the chance. Some people drop by to taste Daina Akamaru, a locally brewed sake that can only be savored at Yatai Yokocho.
One of the scenes in the movie "Mom Thinks I'm Crazy to Marry a Japanese Guy," a co-production between Japan and Taiwan, was also shot in the area.

Tasting Utsunomiya Cocktails
The Flair Bar. Picture courtesy of Utsunomiya Convention and Visitors Bureau
Utsunomiya has produced many champions in Japanese bartender skills competitions and is regarded as a cocktail town.
The Flair Bar is known for its neo-classic style of rearranging cocktail recipes, and, of course, the Flair Bartending Show.
Bar Bambina is run by a female bartender. It offers a live piano performance every Tuesday and two monthly performances with a jazz band.
Kamagawa Promenade (left-hand photo) and Big Tree (right-hand photo). Pictures courtesy of Utsunomiya Convention and Visitors Bureau
The Flair Bar and Bar Bambina serve unique cocktails such as the Kamagawa Promenade, Marronnier Leaf, and Big Tree. These drinks can only be tasted in Utsunomiya, so give them a try on your next visit.
3. Souvenirs
Japanese-Style Macaron by Kourindo
The Japanese-Style Macaron is made by the long-established Japanese confectionery store Kourindo. This unique confection originally hailing from France features mochi sandwiched between two meringue-based cookies. It took five years to perfect this recipe.
This unparalleled macaron—with its crisp crust and springy texture from mochi (rice cake)—can only be made in a Japanese confectionery store.
Miya no Kariman is the signature product of Kourindo. There are five Kourindo shops in Tochigi Prefecture, including the Utsunomiya Shop located on the second floor of Paseo.
Miya Cafe
Picture courtesy of Miya Cafe
Located in the city center, Miya Cafe is an antenna shop promoting the appeals of Utusunomiya.
Picture courtesy of Miya Cafe
The first floor consists of shops such as @miya Marche (local products and souvenirs), Marche & Delica (farm products), Brand Marche (local products including lemon milk and handicrafts), and Slow Food Cafe.
At Hills Cafe, an innovative Italian restaurant on the second floor, guests can enjoy great food, music, and cocktails.
4. How to Get to Utsunomiya
From Tokyo
Photo by Pixta
The Tohoku Shinkansen departing from either Tokyo or Ueno Station takes about 50 minutes (one-way fare 4,410 yen). The Yamabiko, Nasuno, and Tsubasa Shinkansen services all stop at Utsunomiya.
From Ueno Station, the JR Utsunomiya Line rapid train takes about 90 minutes (one-way fare 1,940 yen).
From Nikko
From JR Nikko Station, take the JR Nikko Line bound for Utsunomiya. The train ride takes roughly 40 minutes and costs 760 yen one-way.
As mentioned above, using the JR Pass when going to Utsunomiya, whether you are riding the Shinkansen from Tokyo or the Nikko line, will save you yen on your travels in Japan.
5. One-Day Ticket
Those who plan to spend the whole day sightseeing should purchase the Oya Sightseeing One-Day Ticket (Japanese).
This ticket allows visitors to ride local buses between Utsunomiya Station and the Oya district. It also provides entry into the Oya History Museum and Ooyaji Temple. Ticket holders can also enjoy privileges at certain facilities.
This ticket can be purchased at the Kanto Auto Works Utsunomiya Station Office, Utsunomiya Tourist Information Center, and Utsunomiya Tobu Hotel Grande. The price is 1,750 yen for adults, 1,200 yen for junior high school students, and 600 yen for elementary school children.
See Utsunomiya
Utsunomiya City is full of photogenic sightseeing spots and stylish cafes—not to mention the delectable gyoza and yakisoba.

It is easily accessible from Tokyo, so visitors planning a day trip should include Utsunomiya on their list of destinations. Use this article as your guide when planning a fun-filled itinerary to the capital city of Tochigi.

Main image by Pixta


The information presented in this article is based on the time it was written. Note that there may be changes in the merchandise, services, and prices that have occurred after this article was published. Please contact the facility or facilities in this article directly before visiting. Some of our articles contain affiliate links. We kindly ask our readers to exercise careful judgement when making a purchase or booking a service online.