Nikko Complete Guide: 29 Must-See Spots, Access, Foods And More!
Located a convenient 1.5-2 hours from Tokyo, Nikko in Tochigi prefecture is a World Heritage site rich city, with temples, shrines, and amazing natural sights to behold. Not only that, but it has plenty of delicious food to enjoy as well!
Nikko, Tochigi Prefecture: for Nature and History Rich Day Trips from Tokyo
One of Japan's foremost tourist destinations is Nikko, in Tochigi prefecture. This fascinating city is a mere 2 hours away from Tokyo, making it a place that anyone can visit with ease. Since the Edo era Nikko has prospered as a city thanks to the many worshipers and others that have come to see Nikko Toshogu Shrine. Numerous history-rich and natural locations like Kegon Falls, and Lake Chuzenji, both of which are located in Nikko National Park, have become known as other must-see areas too.
If you know the cultural and sightseeing spots you'd like to visit in advance, you can really have a wonderful time in Nikko.
Table of Contents:
1. Nikko Area Guide
2. Traveling to Nikko
3. Transportation in Nikko
4. 29 Sightseeing Spots
5. Events in Nikko
6. Souvenirs from Nikko
7. Cuisine in Nikko
8. Nikko's Climate
9. Important Travel Information
Nikko Area Guide
Kinugawa and Kawaji Area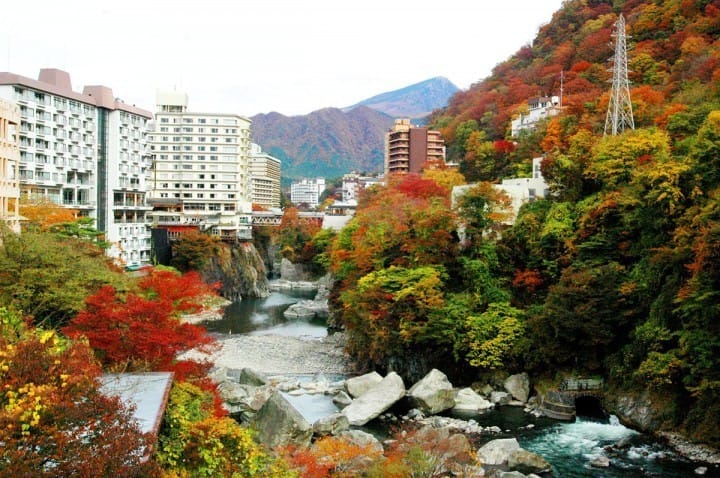 Running along the Kinugawa river are two hot springs, the Kinugawa Onsen and the Kawaji Onsen. Being so close to Tokyo, it goes without saying that these two hot springs are incredibly popular day trip locations, not only with visitors to Japan but with residents of the Kanto area as well. Around both there are not only hot springs but a theme park to enjoy too, making them great places for families to spend time together.
Yunishigawa, Kawamata, Okukinu Area
The Yunishigawa, Kawamata, and Okukinu areas in northern Nikko have been blessed with abundant natural beauty and are where you will find mountains that change with the four seasons, clear streams flowing through stunning valleys, and many incredible hot springs. If you travel to this area, you should definitely try the locally-made soba, their most famous product.
Nikko Area
Nikko city is found in the northeast side of Tochigi prefecture. This is a nature-rich sightseeing city where you will find Kegon Falls, Lake Chuzenji and other beautiful spots, as well as World Heritage site Toshogu Shrine, many other temples and shrines, and hot springs too. If you are interested in natural landscapes, then it is best to visit Nikko in the fall during the autumn leaves season.
Imaichi Area
Imaichi, found in the eastern side of Nikko, is where you will see 13,000 Japanese cedar trees at Nikko Suginami, Roppouzawabashi, a 320 meter long bridge spanning a gorgeous valley, and many other natural and historical wonders that delight the senses. This area is also famous for its cuisine: the fresh milk from Osasabokujo and yuba from the Nikko Yuba Production Company Nikko Plant are just two examples.
Ashio Area
Ashio, in the south of Nikko, is best known for the Mount Ashio Copper Mine and the Matsugi Valley. With a 400 year long history, Ashio formerly prospered as the foremost copper mine in all of Japan. The Ashio Copper Mine mine tour and tourist facilities are perhaps Ashio's best known sightseeing spot. In spring,if you take the Watarase Keikoku train through this area you can enjoy a relaxing view of the many sakura trees that bloom in this region.