Is Japan Going Cashless? A Guide To Paying Electronically In Japan
It's difficult in Japan to always carry cash and coins for purchases. If you're looking for more convenient, consumer-friendly approaches, then shopping via cashless payment is ideal for you. Read on to learn about accepted credit cards, IC cards, and popular electronic payment methods in Japan.
All About Electronic Payment in Japan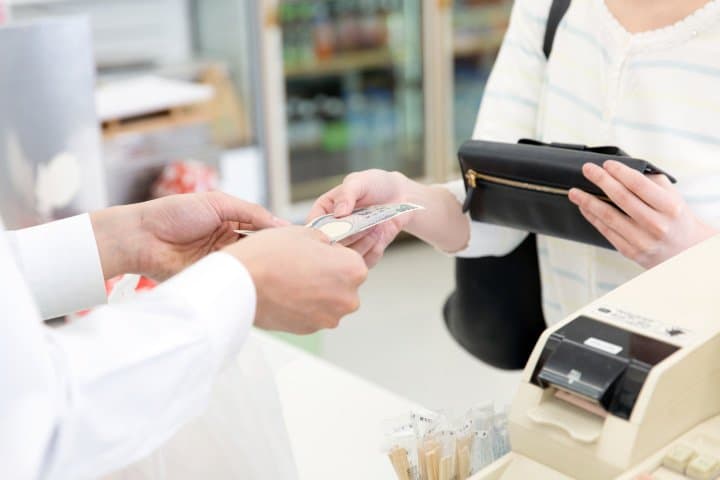 Photo by Pixta
It can be challenging to memorize Japanese currency at first, and continually having to count paper money and coins when making a purchase can be a bother.
In Japan, many transactions still require paying in cash. These days, however, the country is transforming into a more cashless society. A variety of payment options have become more widely used, including credit cards, electronic money, and smartphone payment services.
By adopting cashless payment methods, you'll save time and effort by not having to get out your wallet and then waiting to receive change. Electronic payment is a very convenient and simple way to shop in Japan.
Pay via Card or Smartphone
Photo by Pixta
In Japan, card payments with credit, debit, and IC cards, and mobile payments via smartphone apps, are the most commonly used.
An advantage of card payments is the ability to use your card at numerous stores and facilities, and credit cards are accepted for shopping online or overseas. An IC card, like Suica, is used not only on trains but also for shopping at facilities near the station.
On the other hand, smartphone payment allows the convenience of completing a transaction with your mobile device. Of course, a payment app must be installed on your device, but you don't need to carry around your cards physically. There are also several payment options to choose from, including adding cash funds or linking your credit card to your account.
Let's take a deeper look at the different types and differences.
Paying by Card in Japan: Common Types and Things to Know
Credit Cards in Japan
Photo by Pixta
A credit card is a payment method that is universally recognized. By linking your bank account to your card, your balance will automatically be adjusted after the end of each billing period. The credit card companies widely used in Japan are VISA and Mastercard.
Aside from banks, there is a variety of cards issued by other institutions. Some examples include retail credit cards from shopping malls like Lumine, transportation services such as ANA (All Nippon Airways) or JR (Japan Railway), and the e-commerce website Rakuten. Credit cards issued by banks in Japan have strict screening, but options like the Rakuten Card (Japanese) or Epos Card are easier to obtain for non-Japanese residents.
IC Cards
Picture from Collect Them All! Learn More About Transportation IC Cards In Japan
IC cards are a prepaid and rechargeable card used to pay for public transportation. These cards are issued at ticket vending machines at train stations and are mainly used for taking the train or bus.
Notable cards include Suica issued by the East Japan Railway Co. (JR EAST), PASMO issued by private railways and bus companies in the Kanto region, ICOCA in Kansai, SUGOCA issued by the West Japan Railway Co. (JR WEST) in Kyushu. Most IC cards can be used anywhere in the country.
Photo by Pixta
Suica and PASMO are also available on smartphone apps, eliminating the need for a physical card. Whether this is possible will vary on your smartphone model and your credit card, so check it out if you're interested.
Debit Cards
Photo by Pixta
Debit cards automatically transfer the money required during a transaction from your bank account. Unlike credit cards that allow you to pay in advance, debit cards immediately deduct money from your account each time the card is used. This can prevent overspending.
Much like credit cards, debit cards are issued by various companies, including major banks and Rakuten. However, these cards differ from debit cards overseas; most debit cards in Japan cannot be used to withdraw cash from an ATM (you usually need a separate cash card to do this).
Smartphone Payment in Japan: Popular Services and Things to Know
Photo by Pixta
There are two ways to make a purchase on a smartphone app in Japan. The first is opening your app and scanning the QR code displayed in the store. The second is displaying a barcode on your app for it to be scanned in the store.
The apps below are popular throughout Japan and are accepted by most stores that take smartphone payment. We recommend downloading an app and trying it for yourself.
PayPay
PayPay stirred mass interest in the past due to its large-scale cashback campaign.
In fact, it is widely accepted at numerous stores. Many of those stores include major supermarkets, convenience stores, and small to medium-sized shops in regional areas. Payments can either be made with your PayPay balance (charged from your bank account or credit card) or on your credit card.
Rakuten Pay
This is a payment service managed by Rakuten, which runs an e-commerce shopping site. If you're already a Rakuten member, the app can be used with your existing ID and password.
Rakuten Pay is accepted at most chain stores, such as convenience and drugstores. Payments can be made with your credit card (Japanese), Rakuten's electronic money (Rakuten Cash), and Rakuten Super Points.
LINE Pay
This payment service is offered by LINE, the popular messaging app. It can be used at major convenience stores, drugstores, electronics retail stores, or other online payments on ZOZOTOWN (online fashion retailer).
Payments can be made by using your LINE Pay balance (charged to your bank account or credit card) or by using an official LINE Pay credit card.
Payment Services by Mobile Carriers
Major mobile carriers have also expanded into smartphone payment services. NTT Docomo offers dBarai, while KDDI offers au PAY. Both can be used to pay your monthly mobile phone bill.
You can use these services without being a specific mobile carrier user by creating an account. Similar to other smartphone payment services, they are accepted at a variety of stores, including convenience and drugstores.
Overseas Cashless Payment Methods Accepted in Japan
An influx of stores have begun accepting major cashless payments from other countries. Apple Pay is usable at several major vendors, and options like Alipay and WeChatPay, and card payments via a UnionPay Card from China are also common in Japan. These payment options are becoming widespread throughout the country, especially in department stores.
The available payment methods are posted near the store's cash register. Make sure to check the logos to make sure you can use your preferred payment method.
Convenient Shopping with Cashless Payments
Photo by Pixta

The use of cashless payments is becoming more common in Japan, where cash used to be king.

Make use of these cashless options and have several payment methods ready for different situations!

Main image by Pixta

The information presented in this article is based on the time it was written. Note that there may be changes in the merchandise, services, and prices that have occurred after this article was published. Please contact the facility or facilities in this article directly before visiting.