Too Cute to Eat! 5 Cookie Gifts From Tokyo That Are Great as Souvenirs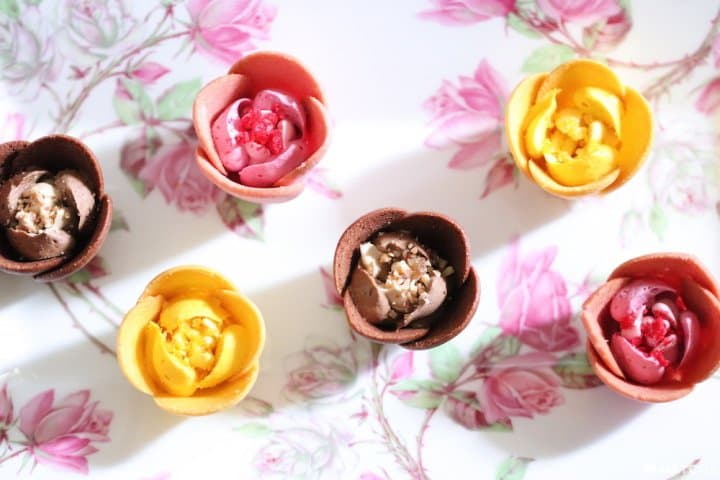 From Tokyo Tulip Rose to Atelier Ukai, Tokyo is home to a number of shops with beautifully decorated cookies that are almost too cute to eat. As a self-professed cookie lover, our writer will feature five of the best cookies from the metropolis.
Happiness in a Box
You can find almost any kind of dessert in Tokyo. If you're feeling overwhelmed by the plethora of options, we recommend cookies for those with a sweet tooth.
Tokyo offers many delicious cookie choices. Savor the rich, buttery fragrance and light, crispy texture of these baked delights. Your first bite will take your taste buds to a world of happiness!
These cookies are also packaged in beautiful boxes, which makes them ideal gifts. Now, we will introduce some of our favorite cookies available in Tokyo.
1. Tokyo Tulip Rose
Tokyo Tulip Rose's box of six cookies for 1,134 yen (tax included)
If you're on the hunt for something cute, I recommend Tokyo Tulip Rose. The owner, Masahito Kanai, trained in Paris before opening his own confectionery shop.
Their most popular dessert is the flower-shaped tulip rose cookie. It's made with a pie crust filled with whipped chocolate cream and wrapped in an outer cookie layer. There are three different flavors and respective colors: berry, caramel nut, and passion fruit mango.
Upon opening the box, you will be greeted with the sweet fragrance of strawberries. The pairing of the crisp cookie with the fluffy chocolate cream is exquisite.
The Tulip Rose Collection (12 cookies) available for 2,268 yen (tax included)
In addition to the tulip rose cookies, sweet lovers can purchase the Tulip Rose Collection. This assortment contains rose-shaped chocolate cookies as well as their signature tulip rose cookies.
You can easily find Tokyo Tulip Rose cookies at the Seibu Ikebukuro Flagship Store, JR Tokyo Station (Yaesu Central Gate), and Haneda Airport Terminal 2.
2. Atelier Ukai
Left: Petit four sec salés for 2,500 yen (tax included)/ Right: Petit four sec for 2,500 yen (tax included)
Cookie tins have been trending in Japan. These stylish containers are perfect for tea time and can be reused after the cookies are consumed. This is why cookie tins make such a popular gift!
Among the different cookie tins sold, the Petit four sec at Atelier Ukai has attracted attention for its eye-catching design.
From flour to butter, these cookies are made from the finest ingredients. Even the praline and jam are made in-house. The whiff of butter upon opening the decorative tin will surely put a smile on your face.
The cookies have a light texture that melts in your mouth. The subtle sweetness and refined taste is almost identical to wagashi (*).
The Petit four sec salés cookies have a slight saltiness that pairs well with a glass of wine or champagne.
You can find Atelier Ukai at the ecute shopping mall inside Shinagawa Station.
*Wagashi: traditional Japanese sweets
3. Gargantua
The C-20N Cookies (36 pieces) for 2,300 yen (tax included)
I personally love all types of cookies sold at high-end hotels. Among my many recommendations, there is one hotel in particular that I want to share today.
Inside the Imperial Hotel in Tokyo, the cookies at Gargantua are my go-to gifts for those near and dear to me.
There are a total of seven flavors, including strawberry, coffee, chocolate, and coconut. The cookies are all aromatic and mildly sweet. In addition to using high-quality ingredients, Gargantua adjusts its baking time and temperature to ensure consistency.
Left: Butter shortbread matcha cookies for 1,650 yen (tax included)/ Plain butter shortbread cookies for 1,500 yen (tax included)
Gargantua also sells butter shortbread cookies.
Aside from their own store, you can also purchase these cookies at Haneda Airport (Terminal 1, 2, and International), Narita Airport Terminal 2, and on their official website (Japanese). Gargantua only ships domestically. Additionally, the butter shortbread cookies are sold exclusively in the Gargantua store.
4. Ginza Habsburg Veilchen
Teebäckerei Gross 5,400 yen (tax included) *Teebäckerei Klein is 3,600 yen (tax included)
You can find desserts from all over the world in Tokyo. This assortment of global sweets even includes cookies from Vienna, Austria.
These are the Teebäckerei cookies at Ginza Habsburg Veilchen. The Klein set includes three types of cookies while the Gross features four.
The Vanille is made with apricot jam sandwiched between two vanilla cookies. The Linzer is raspberry jam paired with cinnamon cookies. These soft confections crafted with unique flavors are ideal for someone who loves gourmet sweets.
Aside from their store, you can purchase the cookies online (Japanese). Currently, they only ship domestically. As the sweets tend to sell out, we recommend calling the store to place a reservation before visiting.
5. Matterhorn
The shortbread cookie assortment (22 pieces) for 2,200 yen (tax included)
From confectionery shops to hotels, Tokyo is brimming with an array of cookies. But there is one cookie shop that has a special place in my heart. Located near Tokyo Gakugei University, Matterhorn is a small pastry shop. I often purchase their shortbread cookie box.
To ensure quality control, Matterhorn has continued to operate as a single store. Although they are known for their baumkuhen cakes, their baked goods are equally delicious.
The thin cookies have a delightfully rich, buttery flavor that complements the toppings of roasted almond and cashew nuts. With just the right amount of sweetness, these crisp desserts are irresistible.
Assorted cookies in tin for 2,200 yen (tax included)
Filled with bite-sized cookies, the cookie tin is a great gift for anyone. The baked goodies also come with sesame seeds and raisins.
Give a Sweet Gift With Cookies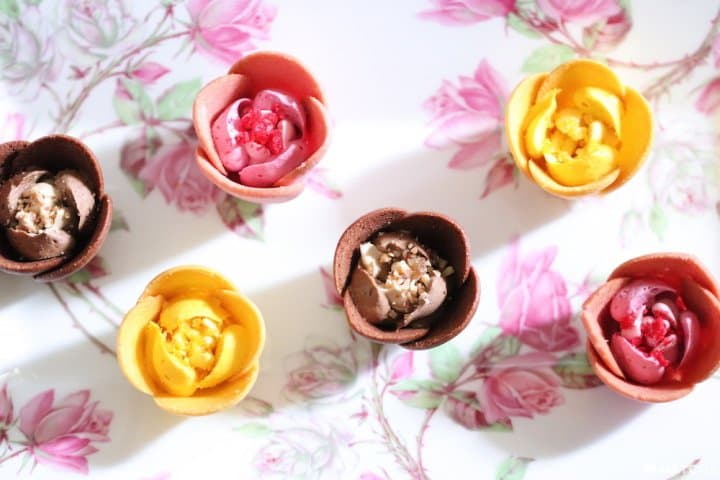 In addition to the featured shops above, Tokyo has many more options for delicious cookies. The next time you visit the city, why not visit a confectionery store and find the ultimate cookie? Beautifully decorated and almost too cute to eat, these baked goods are sure to put a smile on anyone's face!

The information presented in this article is based on the time it was written. Note that there may be changes in the merchandise, services, and prices that have occurred after this article was published. Please contact the facility or facilities in this article directly before visiting.