Homadi: Delicious Salmon Roe and Sea Urchin from the Sanriku Coast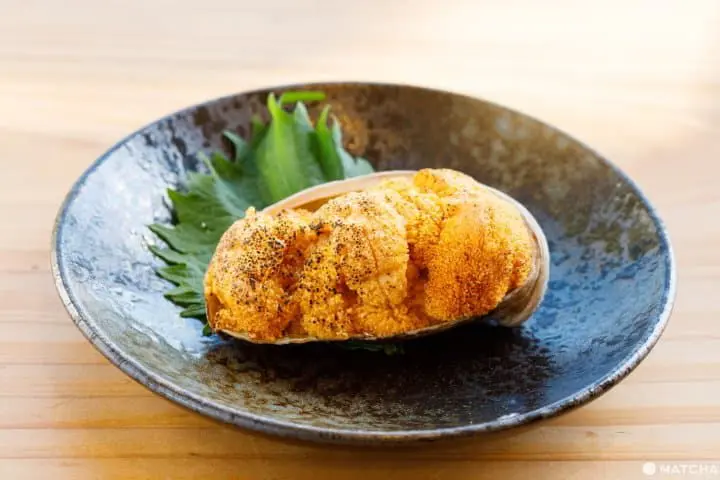 Ofunato Port on the Sanriku Coast is one of the world's major fishing areas. It's also home to Oikawa-Reizo, the developer of the seafood brand Homadi. Seafood lovers, read on to find out which products are popular in Iwate, and the best ways to enjoy them.
Ofunato – One of the World's Three Major Fishing Areas
The Sanriku Coast, located in the Northwest Pacific, is one of the world's three major fishing areas. Due to its location between cold and warm currents, the area is rich in plankton, and many species of fish are caught here.
Iwate's Ofunato Port, located on the Sanriku Coast, is Japan's leading port for Pacific saury. Several other species of fish and shellfish are also caught here throughout the year. You'll often catch sight of people leisurely fishing off the docks!
Many companies in Ofunato manufacture seafood products that are absolutely delicious. Among them, we found a company that is especially popular for their salmon roe, sea urchin, and sun-dried goods. We decided to pay them a visit.
Oikawa-Reizo – Moving Forward After the Earthquake
Oikawa-Reizo (Japanese) was founded in 1805. Following the incorporation of the company in 1957, they sold refrigerated and frozen seafood products, as well as processed goods.
Unfortunately, their two factories were completely destroyed by the Great East Japan Earthquake in 2011. They had no choice but to dismiss all of their employees and even considered shutting down the business.
"A large amount of decomposed material remained in our factories, now just roofs and pillars, and during the two months we spent on single-minded disposal work I just thought 'I don't want us to end like this.'"
This is what President Hiroaki Oikawa told us. They made the decision to rebuild and resumed buying and shipping Pacific saury from the fish market just five minutes away. They also began sun-drying their products. This brought them to where they are now.
The goods from Oikawa-Reizo have a delicious, natural flavor that's free of additives.
The secret lies in the preservation of seasonal flavors and freshness. Seasonal seafood is evaluated and purchased by the president or veteran employees, then flash-frozen using an original method. This method, along with the expertise of the artisans involved in the manufacturing process, ensures ideal flavor.
Homadi – An Original Brand Specializing in Handpicked Ingredients
There are currently 20 types of processed seafood sold by Oikawa-Reizo as Homadi, the company's original brand. "Homadi" is a regional term from the Kesen area where Ofunato is located and means to "reserve" or "save." This name evokes the company's wish to "have many people eat 'homadi' that they've specially set aside."
In fact, only the most suitable products selected from the seafood of Ofunato Port are used for Homadi.
Salmon Roe – Salt Cured or Soy Marinated
Ikura (salmon roe) is a leading product of the Homadi brand.
President Oikawa noted, "Above all else, choosing salmon is extremely important to making processed ikura that is large in size, tender, and savory." The president personally handpicks salmon from the fish market. These fatty salmon are caught of the Sanriku Coast before they enter the river to lay eggs.
Afterward, the roe is extracted from the salmon and sorted by firmness. Only the highest quality roe are cured in salt or marinated in soy sauce and marketed as Homadi.
Salt curing is done by an artisan who mixes the eggs in a brine, allowing the salt to permeate them. The artisan then judges whether the brine has permeated the salmon roe by touch, feeling the elasticity of the eggs. "It truly is a show of one's expertise," President Oikawa said.
On the other hand, soy marinated roe are thoroughly soaked in a sweet sauce. This marinade is made with soy sauce from Yagisawa (Japanese), a 200-year-old shop, as its base.
"I recommend placing a generous serving of salmon roe on top of rice and eating it as ikuradon." We followed his advice and discovered a luxurious, mildly salty flavor that allowed us to fully enjoy the flavor of salmon roe. Once you try it, you'll want to keep on eating!
We were deeply impressed by the tenderness of the roe. They burst with flavor at the slightest of bites.
Salt Cured Salmon Roe (200g): 2,916 yen (after tax)
Ultra-light Soy Marinated Salmon Roe (200g): 2,916 yen (after tax)
Raw and Grilled Sea Urchin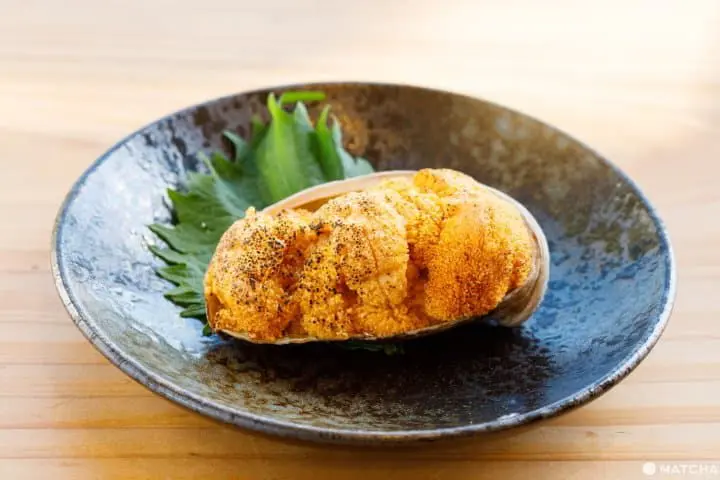 The Sanriku Coast is rich in wakame seaweed and kombu kelp due to its unique and intricate structure. Murasaki uni is a type of sea urchin raised and produced in Sanriku. A diet of the local seaweed and kelp leaves it rich in flavor.
Oikawa-Reizo purchases their sea urchins live. The raw uni is steeped in a brine made with salt from Okinawa, bringing out its natural flavor. Meanwhile, their grilled products are made by packing the sea urchin into an abalone shell and grilling it, bringing out an amazing flavor.
Both products are made without any alum—a component commonly used to prevent damage in products—preservatives, or coloring agents whatsoever.
"Please try it over rice." We followed President Oikawa's recommendation and found that were treated to the amazing flavor and sweetness of the sea urchin. It's the perfect accompaniment to rice.
The company's other acclaimed products include steamed and salted sea urchin, which is specially made with refined salt. President Oikawa gave us tips on the best ways to eat these products: "I suggest having steamed sea urchin on seasoned rice, and salted sea urchin in onigiri (rice balls) or as a topping for rice." We couldn't make up our minds on what to buy as souvenirs!
Raw Sea Urchin (150g): 3,240 yen (after tax)
Grilled Sea Urchin (70g): 1,944 yen (after tax)
Sun-Dried Products
Sun-dried products are what led to the reconstruction of Oikawa-Reizo. The key to their taste is the sun-drying room, which was installed in 2012.
The delicious flavor created from natural sun drying is replicated in this room. A special filter allows the sea breeze to enter the room together with the sunlight. What's more, this method is much more sanitary than outdoor sun drying.
The water used for processing is sterilized groundwater that's rich in minerals. This choice was made by the company as they "wished to process products with near-natural methods and flavorings because fish are blessings of nature."
Boneless Pacific saury is President Oikawa's favorite product. The fish is cleaned and de-boned with a special tool by a veteran employee, then dried and marinated in a mixture of salt and rice koji mold.
"I recommend simply grilling it and eating it with grated daikon radish," the president said as he served the dish. The dish has a refined flavor with a mellow saltiness. The lack of bones made it easy to eat and we finished it in no time!
According to the president, the saury is also tasty when fried as tempura.
Boneless Pacific Saury: 432 yen (after tax)
Taste Ofunato's Seafood at Kyassen Ofunato
Make your way over to Kyassen Ofunato near JR Ofunato Station to find seeafod goods made by Oikawa-Reizo. The complex is made up of two buildings, with a mall and patio in one building and a food village in the other. Restaurants, fishmongers, general stores, flower shops, and even a bookstore are all gathered in one place for visitors to enjoy!
Sanriku Osakana Factory is managed by Oikawa-Reizo and located in the mall and patio section of the complex. The store features the company's processed goods, special products, as well as souvenirs from Ofunato and neighboring municipalities. You can't help but be drawn to the wide variety of products!
Available to Purchase Online
We recommend buying seafood products from Oikawa-Reizo while traveling in Ofunato and Sanriku, to bring home a taste of Ofunato. However, an online shop (Japanese) is also available if you're unable to make the trip. Use President Oikawa's tips and try their products for yourself at home!
Enjoy Sightseeing in Ofunato!
Goishi Coast. Photo by Pixta
Near Ofunato Port, you'll find great places to visit or view such as Anatoshi Iso, a beautiful rock formation sculpted by the churning waves of Sanriku. Goishi Coast, a coastal area covered in black gravel that looks like the stones in Go, is another popular destination.
Don't miss Koishihama Station, serviced by the Sanriku Railway Rias Line. The sight of its waiting room, decorated with hundreds of local seashells, is a wonder to behold!
You're sure to enjoy sightseeing and delicious seafood when traveling in Ofunato!


In cooperation with Oikawa-Reizo
Sponsored by Reconstruction fishery processing industry market recovery promotion center

The information presented in this article is based on the time it was written. Note that there may be changes in the merchandise, services, and prices that have occurred after this article was published. Please contact the facility or facilities in this article directly before visiting.