5 Plum Flavored Treats You Have To Try At A Plum Festival
Japanese plum flavored snacks are very popular in Japan but once the plum trees start blooming, the selection becomes even wider. Let me introduce you to some of the plum flavored snacks available.
Japanese plums, called "ume", are loved in Japan for their flavor and fragrance. Although their taste is very similar to the purple plums you can get outside of Japan, Japanese plums are round and green and look completely different to their western sibling.
Plum flavored snacks are very popular in Japan. Umeboshi (pickled plums) and umeshu (plum wine) might be the most common ume flavors, being available at any time of the year. However, there are also chips, rice crackers, and seaweed snacks that usually come in a plum flavored variety.
When I visited the Setagaya Plum Festival, I purchased five unique plum flavored treats I would like to introduce to you to show just how versatile this flavor can be.
Two Common But Very Different Japanese Plum Flavors
Umeboshi - Pickled Plums
Pickled plums are called umeboshi and are typically red in color. Only fully ripe plums are used to make umeboshi. The pickled plum's salty and sour flavor goes well with Japanese sake, so it's a popular flavoring for Japanese snacks.
Comparing it to a non-Japanese flavor, I would say it comes closest to the "salt and vinegar" snack flavor you can purchase in other parts of the world. However, it has a unique fruity twist due to the plum's natural flavor.
Umeshu - Sweet Japanese Plum Liquor
Japanese plum liquor is called umeshu and is made with sweet green plums. It has a refreshing, very aromatic taste, that makes it a very popular beverage.
1. Plum Flavored Konbucha (Kelp Tea) - A Savory Delight
Japanese konbucha (kelp tea) should not be confused with the popular kombucha (fermented black or green tea) you can get outside of Japan.
Kelp tea is made from dried konbu (kelp) which is usually salted and covered in flavoring. The konbu chips are edible, so many people like to cut them up and use them in pasta or sprinkled on rice instead of making tea from them. You can also use them to make dashi (Japanese broth).
This plum flavored kelp tea has a very potent sweet-sour smell as the dried kelp is covered in salt and umeboshi powder. Preparing it is very easy. You fill a cup with hot water, put 3-4 kelp chips in the water and wait for a couple of minutes.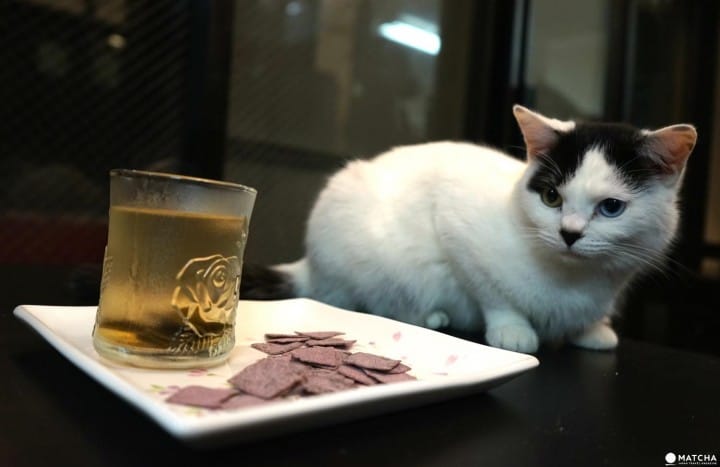 My cat approves of kelp tea.
The flavor is not what you might expect. It doesn't taste like tea at all, but rather like soup. The kelp and the salt are the strongest flavors with a slight sweet-sour aftertaste. After you are done with the tea, you can feel free to eat the kelp as well. Kelp is full of nutrients, vitamins, and iron.
It might not be everyone's "cup of tea", but if you like nori (*1) or any other kind of edible seaweed you will probably enjoy it! I can also imagine this could make a great vegan broth as a base for other dishes if you don't like it as tea.
Price: 600 yen per bag
*1.. Nori: dried Japanese seaweed used for sushi, rice balls and as a seasoning.
2. Umemaru - A Sugary-Salty-Sour Snack
Umemaru is a snack very similar to the Japanese snack called karinto(*2). It is a deep-fried flour snack coated in sugar and umeboshi flavor. It is a little softer and lighter than traditional karinto but it still has a nice crunch to it.
*2. Karinto: A traditional Japanese deep-fried snack made primarily of flour, yeast, and brown sugar.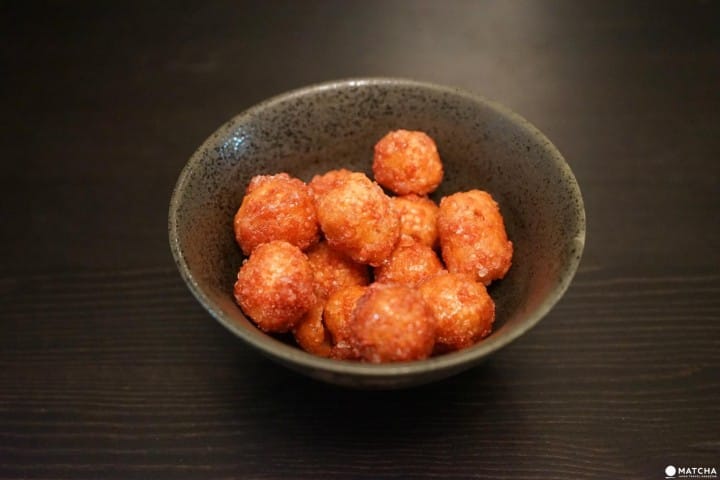 If you like flavors changing in your mouth, then this one is for you! It starts out sweet, becomes salty and finally lingers on the fruity-sour plum note. Its multi-layered taste makes it one of the unique plum flavored snacks available. It offered a surprising taste experience and I highly recommend it.
Price: 380 yen per bag
3. Plum Jam - For the Perfect Plum Flavored Breakfast
This plum jam might not be what you expect. First of all, it is green in color, not red. If you hear of Japanese plum jam, you might think of a very sour jam with a strong sweetness to it, but this jam is completely different from this image. When you open the jar, you are greeted by a smooth texture and a fruity smell. The taste-test reveals a soft, slightly sour, plum flavor with just a hint of sweetness to it.
This jam wasn't at all what I expected when I bought it but it is nothing short of delicious. I can see it being used on bread, in yogurt or in baked goods. Those who like the sweet, creamy taste of umeshu will love it.
Price: 400 yen per jar
Plum Daifuku - A Japanese Treat with a Twist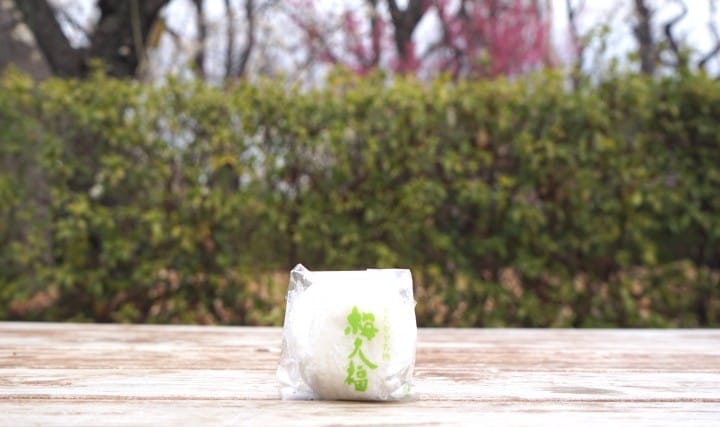 Daifuku (rice cake filled with sweet bean paste) is a popular Japanese treat. Even though the basic daifuku has been enjoyed for centuries, it is often being adapted using seasonal flavors.
This plum daifuku is filled with smooth white anko (bean paste) and a small green plum. The light taste of white bean paste lends itself better to be infused with different flavors than the traditional strongly flavored red bean paste.
As for the plum, you might have guessed by now that the green plum means a mild sour taste with some sweetness to it. The plum actually tastes a lot like the jam mentioned earlier. As the plum has been sitting in the anko for a while, its flavor had time to spread into the rest of the daifuku. The result is a surprisingly juicy and refreshing daifuku fit for the season.
Something that needs to be mentioned here is that the plum still has its stone inside, so please be careful when you bite into the daifuku!
Price: 160 yen per piece
5. Plum Pie - Small but Flavorful
I was undecided if I should go with a plum pie or a plum madeleine. In the end, I was curious to see how the almonds used in the pie will harmonize with the plum inside it.
The pie is the same size as the daifuku. The pie crust was nice and crunchy, the filling was fluffy and clearly tasted of almonds and the plum that was used for the center was the sweet-sour green kind again.
First I tasted the sweet filling and the creamy almonds. Together they resulted in a slight marzipan-like taste. Then the sweetness was broken down by the refreshing plum flavor. The cake might be small, but it bursts with flavor.
Same as the daifuku, the plum in the pie still has its stone, so be wary if you want to bite into it wholeheartedly.
Price: 180 yen per piece
Plums - A Taste of Spring
Japan offers a great variety of plum flavored snacks year-round but even someone who likes Japanese plum flavor as much as I do was surprised by the variety of flavors in this selection. Even if you don't like the sharp flavor of umeboshi, there are still plenty of treats to choose from made with the sweeter green Japanese plum.

The snacks introduced in this article can be found at the plum blossom festivals held in Japan from February through March, when the plum trees are in bloom.

I highly recommend trying some of these plum flavored items under the blooming plum trees with a cup of hot tea.

The information presented in this article is based on the time it was written. Note that there may be changes in the merchandise, services, and prices that have occurred after this article was published. Please contact the facility or facilities in this article directly before visiting.