Shokado Confectionery - Delight In Matsushima's Classic Japanese Sweets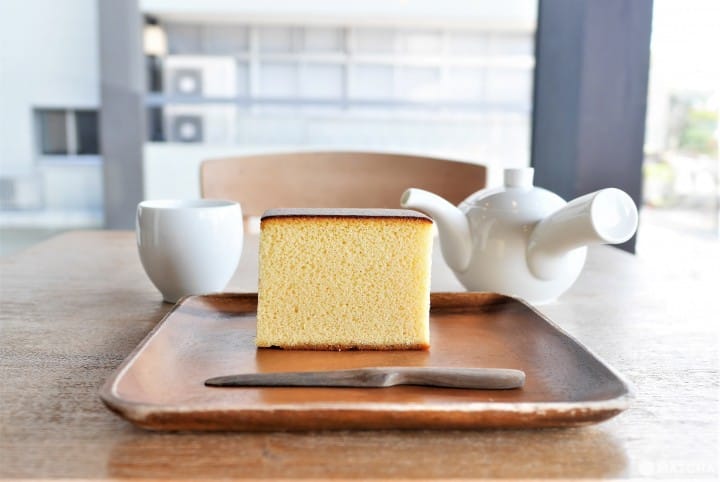 Shokado Confectionery is a confectionery and cafe in Matsushima, Sendai city, Miyagi prefecture. The shop's beautiful glass windows provide a sweeping view of Matsushima Bay, making this an ideal place to enjoy Japanese desserts with a view.
Shokado Confectionery - A Cafe With an Ocean View
The tall glass windows welcomes visitors upon entering the cafe with a picturesque scenery of Matsushima Bay and Godaido Temple surrounded by pine trees.
This is Shokado Confectionery, a handmade confectionery shop in Matsushima, a famous tourist destination half an hour by train from Sendai Station in the Tohoku region.
This confectionery strives to ensure that its products are exclusive to visitors in Matsushima. As a result, the shop does not offer online shopping services. Also, the shop's iconic glass windows allow visitors to enjoy the beautiful views in Matsushima.
The shop has been operating at the same location since a hundred years ago. Up to date, it has been a restaurant, cafe, and souvenir shop. Shokado Confectionery opened in 2010 as a confectionery and cafe and is on the second-story of the building.
Modern yet Classic Confectioneries Made Simple
Mr. Komakine, the shop manager, shares that "products (here) are made while respecting the past and the present." Shokado Confectionery's products are free of preservatives and are made with natural ingredients. Sweets are baked with traditional methods using improved technology, like modern iron cauldrons.
Mr. Komakine
Every ingredient in each recipe is carefully selected to make their products.
Mr. Komakine: "We try to meet with egg, honey, and other ingredient manufacturers in person before deciding on the best, local supplier."
Mr. Komakine was working at another company until he came across the desserts at Shokado Confectionery. He started working here after that, captivated by the shop's devotion to producing quality products using only the best ingredients and nothing extra.
Homemade Products Filled With Love
From the shop's signature castella to an array of handmade confectioneries, here are three must-try products at Shokado Confectionery.
1. Shokado Confectionery's Castella - A Must-Try, Signature Cake!
Made from wheat, milk, eggs, and honey, this castella has a simple flavor that will leave you craving for more. Overseas visitors even comment that the castella has a familiar taste that is similar to a childhood treat.
This baked good is fluffy on the outside and dense and flavorful on the inside. Over time, the castella becomes more moist and soft.
The Shokado Castella Set (670 yen including tax) comes with a choice of beverage. Customers can select coffee, hojicha tea, or milk.
English menus are available upon request.
2. Kinako Sandwich - Addictively Delicious Japanese Buttercream
The Kinako Sandwich is kinako (*1) buttercream spread between almond meringue cookies. It has a gentle sweetness and tastes more delicious with every bite.
The crunchy exterior is balanced with soft, moist buttercream that leaves an aromatic kinako aftertaste.
This treat is served with coffee or hojicha tea (670 yen including tax). It is also available for take-out and would be perfect as a souvenir.
*1: Kinako: Roasted soybean powder commonly used to make Japanese confectionery.
3. Refined Flavor And Tableware - Shokado Pudding
The Shokado Pudding is a popular dessert that is often sold out. It is only available for eat-in.
The pudding has a classic firm texture. It jiggles when you dig your spoon into it, and the bittersweet flavor of the pudding and the caramel sauce topping is delicious.
The pudding comes with coffee or hojicha (720 yen including tax).
Take Home Some Special Sweets
The Shokado Castella, Kinako Sandwich, other products such as Castella Rusk (360 yen including tax) and Black Bean Tea (720 yen including tax) can be also purchased as souvenirs.
The white linen coverall aprons, a type of teshigotohin (*2), worn by the staff at Shokado Confectionery are available for sale too. Coverall aprons are aprons with sleeves, worn over clothing during cooking or household chore activities. They were worn mainly by women between the latter half of the Meiji period to the Showa period to keep their kimonos from getting dirty.
The sleeves of coverall aprons come with attached rubber elastics so the sleeves can be rolled up. In addition, the knee-length apron makes it convenient to prevent one's clothes from being stained.
*2: Teshigotohin: Goods made manually by craftsmen.
Enjoy Soy Sauce Rice Crackers After Dessert
Yukitakeya, a souvenir shop, is on the first floor of the building. This shop is well-known for its signature rice crackers and Matsushima and Miyagi prefecture souvenirs.
Freshly-roasted rice crackers are tastiest when consumed hot.
Delicious Sweets Made with Care
Mr. Komakine stells us that, "We strive to bring out the deliciousness of each product and dedicate ourselves to the process. We believe this devotion creates something unachievable by machines."

The fine ingredients and commitment by the team create sweets with flavors that are popular and well-loved by customers.

Matsushima has many fascinating sites to visit, such as national treasures like Zuiganji Temple and scenic views across the bay. Make sure to add Shokado Confectionery to your list of destinations to visit to indulge in delicious traditional sweets!


In cooperation with Shokado Confectionery

The information presented in this article is based on the time it was written. Note that there may be changes in the merchandise, services, and prices that have occurred after this article was published. Please contact the facility or facilities in this article directly before visiting.