Enjoy A Day Trip From Tokyo! A Model Itinerary For Kamakura
Kamakura is the ancient capital of Japan, and is located in Kanagawa prefecture, about an hour by train from Tokyo. The numerous shrines, temples and natural sites found here make it quite popular, and the ideal place to take a day trip.
Kamakura is the Perfect Place for a Day Trip
Kamakura is a sightseeing destination that can easily be reached from Tokyo in about an hour. As the major tourist attractions in this area are all located within 10 km of Kamakura Station, it is ideally suited for day trips. Thanks to the smooth transit system and travel options available, visitors can quickly and easily navigate their way from place to place here as well.
After sightseeing in Tokyo, why not come to Kamakura and see the past through its many remaining historical temples and shrines?
How to Reach Kamakura from Tokyo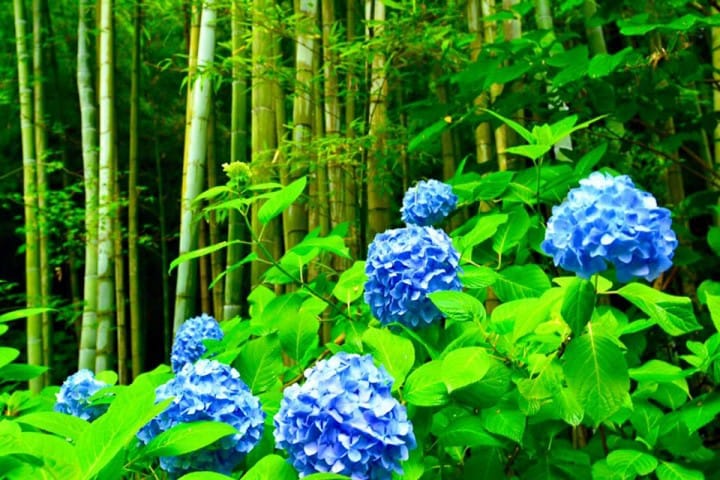 Here are the best routes to reach Kamakura from major stations in Tokyo.
From Ikebukuro, Shinjuku or Shibuya
If you plan to travel to Kamakura from either Ikebukuro, Shinjuku or Shibuya stations, then the Shonan-Shinjuku line trains bound for Zushi are the most convenient for you. From Ikebukuro, it will take 1 hour and 3 minutes, from Shinjuku 57 minutes, and from Shibuya, 52 minutes. The fare from all 3 stations is 920 yen.
Please check the destination of the Shonan-Shinjuku line train before you get on. If the train is bound for Kozu or Odawara, then you will need to transfer at Ofuna Station to the JR Yokosuka line. If the train is bound for Zushi, Yokosuka or Kurihama then you do not need to transfer.
From Tokyo and Shinagawa
If you are traveling from either Tokyo or Shinagawa Station to Kamakura, then you can travel directly from A to B via the Yokosuka line. From Tokyo Station it will cost 920 yen (taking 57 minutes), and from Shinagawa, it will cost 720 yen (taking 49 minutes).
For more information, please see Visit The Great Buddha: How To Reach Kamakura From Tokyo.
Traveling from Narita Airport to Kamakura
Now let's take a look at how to reach Kamakura Station from the city's two major airports. In order to reach Kamakura from Narita Airport, you will first need to take the Narita Express to Ofuna Station.
From Narita to Ofuna it takes about 110 minutes and costs 4620 yen (regular car). From Ofuna Station, switch to the JR Shonan-Shinjuku line for 10 minutes (costing 160 yen), and you will arrive at Kamakura Station. This entire journey will take about 2 hours one way, and cost roughly 4800 yen.
Traveling from Haneda Airport to Kamakura
In order to travel from Haneda Airport to Kamakura, you will first need to go to Yokohama Station. Now, we will introduce how to take the transfer-free shuttle bus from Yokohama Station.
First take the Keikyu Airport Bus from Haneda Airport to Yokohama Station, which takes about 30 minutes and costs 560 yen. Then, take the Yokosuka line or the Shonan-Shinjuku line to Kamakura Station, which will cost 330 yen and take about 20 minutes. Coming in at 890 yen, this journey one way will take approximately 1 hour.