KitKat Chocolatory Cacao Fruit Chocolate Uses Cocoa Flesh As Sweetener
KitKat Chocolatory Cacao Fruit Chocolate Uses Cocoa Flesh As Sweetener
The new KitKat Chocolatory Cacao Fruit Chocolate will launch at Japanese Chocolatories in Fall 2019. It uses Cocoa flesh as a sweetener instead of sugar giving it a unique flavor and mild sweetness.
After the big success of the Ruby Chocolate launch in January 2018, KitKat is about to introduce a new kind of chocolate to the KitKat Chocolatory as well as to the chocolate market. This autumn they will release the brand new KitKat Chocolatory Cacao Fruit Chocolate.
The Cacao fruit chocolate will use no added sugars but rather cocoa pulp to sweeten the chocolate. The cocoa pulp usually has a slight citrus flavor which will give this chocolate a more complex taste and a mature sweetness.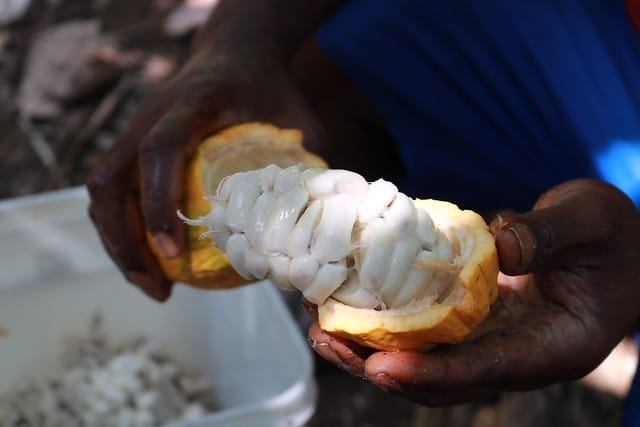 Cacao pulp is usually partially used as a sweetener when fermenting cacao beans but another kind of sweetener is normally added to the chocolate as well to archive the desired sweetness. Nestlé has created their own process of drying and pulverizing the cacao pulp and adding it to chocolate instead of sugar for its new Cacao fruit chocolate. This means that this kind of chocolate will get its flavor and sweetness entirely from the cocoa fruit and give you the full cocoa fruit experience.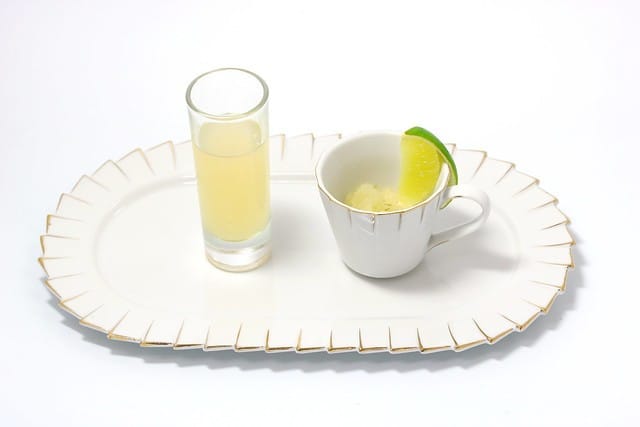 For the new launch, a sweets set using "cacao fruit juice" will be sold exclusively in the cafe space of KITKAT Chocolatory Ginza store. This set will include 100% fruity cacao pulp juice and fresh lime granita. Granita is an italian semi-frozen dessert made from sugar, water and various flavorings.
It is suggested that you first try some of the juice to enjoy the pure taste of the cocoa flesh. Next, try the granita and experience the collaboration between pulp and lime. Finally, add the juice to the granita, squeeze some fresh lime into it to enjoy the refreshing combination.
The KitKat Chocolatory Cacao Fruit Chocolate, as well as the Ginza limited set, will launch in Japan in Fall 2019. After the launch in Japan, there are plans to introduce this new kind of chocolate to other countries around the world in 2020.
Written by Chiara Mischke
Picture courtesy KitKat Japan
The information presented in this article is based on the time it was written. Note that there may be changes in the merchandise, services, and prices that have occurred after this article was published. Please contact the facility or facilities in this article directly before visiting.