10 Unique Cafes In Tokyo - Where A Coffee Break Is A Special Experience
In addition to worldwide famous coffee shops, Tokyo boasts cozy cafes with a unique atmosphere and original services. Recharge with sweets and a cup of freshly made coffee or tea at one of these one-of-a-kind cafes in Tokyo.
Just like in most major cities, it's impossible to walk a couple of steps in Tokyo without passing by one of the major coffee shop franchises. Starbucks, Doutor Coffee and Tully's greet you at every corner.
But what if you seek a unique experience while relaxing over a cup of coffee or tea? Look no further! This article will introduce you to 10 unique cafes in the Tokyo area, where enjoying your coffee, or tea, becomes an experience in itself.
Read also:
1. Cafe Stay Happy in Shimokitazawa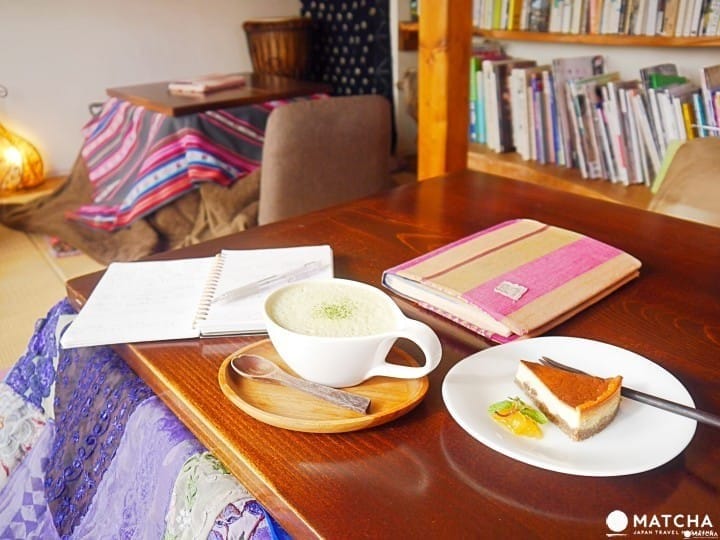 From Snuggle Up In A Warm Kotatsu At Cafe Stay Happy, Shimokitazawa
At Cafe Stay Happy, located in Shimokitazawa close to Shibuya, you can snuggle under a kotatsu during the colder months. There is something very relaxing about gathering around the heated table with hot beverages.
Even if you can't experience the kotatsu in the hotter months, Cafe Stay Happy invites you into its homely atmosphere at any time of the year to meet interesting people from all over the world. The items on the menu focus on organic produce obtained through natural growing methods, with minimal use of chemicals and frozen ingredients. Vegan options are available as well.
2. Momi No Yu Cafe in Ueno
From Momi No Yu Cafe, Ueno - Enjoy The Blessings Of A Hot Spring!
Ueno is a very popular area for a day out in the city. You can visit the Ueno Zoo, take a walk in Ueno Park or shop at Ameyokocho (*1).
However, all of this includes a lot of walking. Momi no Yu is the perfect place to relax your tired feet in Ueno.
Momi no Yu is more than just a cafe! You can enjoy a relaxing foot bath (known as ashi-yu) while you sip a cup of hot tea.
The use of the foot bath costs 1080 yen for 45 minutes and comes in a set with a delicious cup of herb tea and a five-minute massage! Doesn't this sound like pure relaxation?
*1 Ameyokocho: A famous market street between Okachimachi and Ueno Station.
3. Matsuzaki Senbei Cafe in Ginza
From Coffee And Rice Crackers? The 200 Year Old Matsuzaki Senbei Cafe
Matsuzaki Senbei is a famous senbei (rice crackers) shop with a 200-year history. The shop was first opened in 1804 and moved to its current location in 1865.
Despite being mainly a rice cracker shop, they are very particular about their coffee. They only use beans purchased from a small specialty shop located near the coast of Kanagawa prefecture. They offer coffee and a lunch menu, and with every drink you order comes a complimentary rice cracker.
Enjoy the rare combination of coffee and traditional senbei at this historical cafe in Ginza!
4. Manju Cafe Mugimaru 2 In Kagurazaka
From A New World Through The Green Door - Mugimaru 2 In Kagurazaka
Mugimaru 2 is a rather curious cafe indeed. With its random interior and the abundance of greenery that looks like it's about to take over the cafe itself, it looks like it has seen better days.
However, it is designed to look this way. The owner has spent a lot of time collecting all kind of odds and ends at flea markets in Japan and France to decorate his shop.
The shop is famous for their fresh manju (sweet buns, *2) and definitely worth a visit, even just to enjoy these traditional Japanese sweets fresh. They not only offer the traditional manju with anko (red bean paste) filling, but also unique manju with cheese or chocolate fillings.
You can order manju to take out or just relax in this very special cafe enjoying fresh manju and a drink.
*2 Manju: A traditional Japanese confection made with flour, rice powder, and a filling of sweet red bean paste.
5. Kosoan in Jiyugaoka
From Enjoy Delicious Japanese Sweets in an Authentic Old Japanese House
Kosoan is a traditional sweets shop located inside an authentic old Japanese house. The house was constructed during the Taisho period (1912-1926) and renovated recently. It currently functions as a sweets shop and art gallery at the same time.
While not exactly a traditional cafe, it is a place where you can enjoy a variety of handmade traditional sweets and beverages while time traveling back to 19th century Japan.
This traditional house also has a beautiful Japanese garden which invites the customers to daydream while they enjoy their sweet delights.
6. Akarimado In Akasaka
From Akarimado In Akasaka: Delicious Desserts And Romantic Taisho Charm
Akarimado is a quiet little cafe in Akasaka, inspired by the nostalgic atmosphere of the Taisho Period (1912–1926).
The specialty of this cafe is the fusion of Eastern and Western confectionery styles. They offer unique sweets such as Ukishima Dolce, a Japanese-style sponge cake with a sweet bean paste dough and Western-style decoration, and wa-caroons (see picture above), a macaroon using Japanese ingredients. The wa-caroons are actually a type of sweets that's unique to Akarimado. You will be able to enjoy them in Japanese flavors such as anko and white miso.
Akarimado also has a tea ceremony room. However, if you want to use it, it's recommended to make a reservation ahead of time.
7. Kagurachaka Petit in Asakusa

From Taste Delicious Freshly Ground Matcha at Kagurachaka Petit, Asakusa
Kagurachaka Petit is a Cafe in Asakusa where you can enjoy freshly ground green tea, that is rich in aroma, taste, and color.
At lunchtime (12:00 -17:00), the cafe offers parfaits made with fresh matcha green tea. You can choose five ingredients out of a list of 21 items to create your favorite parfait.
At dinner time (18:00 - 22:00), you can enjoy other delights made with fresh green tea, such as Matcha Beer, Matcha Cocktails or Matcha Potato Chips.
Of course, they offer matcha green tea and matcha latte as well. Freshly ground green tea is a very special experience for all senses and it's highly recommended that you try it at least once when you visit Japan.
8. Cafe Kissa Seikatsu in Higashi-Koenji
From Coffee with Wine Glass? Cafe Kissa Seikatsu
At Kissa Seikatsu in the Suginami ward, you can choose from a vast variety of coffee beans.
What's so special about this cafe, you ask? The coffee will be served to you in a wine glass. The freshly ground coffee and the presentation in the wine glass make for a very special experience.
Good Jazz music and a cozy atmosphere make this a perfect place to relax. Another great thing about this cafe is that it is open until 12 AM, so if you are not planning on sleeping, you can enjoy a glass of coffee even late at night.
9. Les Grands Arbres in Minami-Azabu
From Les Grands Arbres: The Treehouse Cafe From The "Dear Sister" Series
Les Grands Arbres is a cafe like a green oasis in the heart of Tokyo. All the passersby can stop here to admire the flowers and plants embedded in the unusual cafe. Made famous by the Japanese series "Dear Sister", the whole building is a star in its own right.
The first and second floors are occupied by a flower shop, while the third and fourth floors house the actual cafe. You can enjoy here coffee, tea, sweet delights or healthy dishes a cooking expert creates with vegetables picked early in the morning.
The building also has its own treehouse. There aren't any seats inside but feel free to climb in and enjoy the atmosphere. This cafe is definitely worth a visit if you yearn for some nature in the hectic city.
10. R-za Dokushokan in Koenji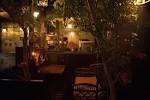 From R-za Dokushokan, A Quiet Cafe In Koenji
R-za Dokushokan in Koenji is a quiet cafe with a unique style. It's designed as a cafe where you can relax with a good book, but it's so much more than that. R-za Dokushokan is much bigger than it looks from the outside and its interior is reminiscent of a library from the fairy tales.
Antique chairs, tables, and bookshelves accompanied by an abundance of greenery make up its unique "storybook charm". Different seats will provide you with a different atmosphere, as well as a different background music.
At this Cafe, customers are asked to refrain from speaking loudly, so that everyone can truly enjoy some quiet time.
You can complete your relaxing experience with a variety of beverages such as standard coffee and tea as well as drinks from China, Korea, and Mongolia.
Take some time off, without leaving the big city at R-za Dokushokan.
Read also
Have a Great Time in Tokyo's Unique Cafes!
In this article, we introduced you to some of the unique cafes in Tokyo. Each one of them will let you enjoy a different, once in a lifetime experience. If you find one you like, how about becoming their regular customer?
We hope we made you curious enough to you give a couple of these cafes a try.

The information presented in this article is based on the time it was written. Note that there may be changes in the merchandise, services, and prices that have occurred after this article was published. Please contact the facility or facilities in this article directly before visiting.