Enjoy Tsukuba's Science And Food By Bus For 500 Yen! Easy Access From Akihabara
Tsukuba, located in Ibaraki, is just 45 minutes by train from Tokyo's Akihabara. Discover JAXA's Tsukuba Space Center, a popular ramen restaurant, and a spaceship-like cafe by using the convenient Tsukuba Science Tour Bus for only 500 yen a day!
All About Tsukuba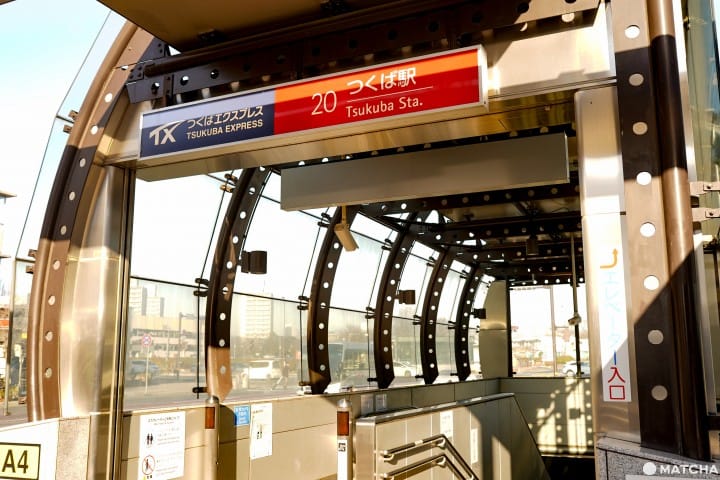 Tsukuba in Ibaraki Prefecture is reachable in just 45 minutes by the Tsukuba Express from Akihabara, Tokyo. The city is known as Japan's greatest science city, as it is home to several research institutes including the Tsukuba Expo Center, JAXA Tsukuba Space Center, the Science Museum of Map and Survey, and the Geological Museum.
If you want to travel around Tsukuba while saving on transportation fees, then we recommend using the Tsukuba Science Tour Bus. The bus only operates during weekends, national holidays, and summer vacation in Japan, but can be ridden an unlimited number of times for a day for 500 yen.
This time, we'll travel around popular spots in Tsukuba using the Tsukuba Science Tour Bus!
Depart from Tsukuba Station! Reasonable Travel
(Bottom right) Picture courtesy of City of TSUKUBA
The Tsukuba Science Tour Bus, which runs only during weekends, national holidays, and summer vacation in Japan, is a bus that circles six research and education centers.
There are two routes: the route of the North Loop Bus, which travels to the Geospatial Information Authority of Japan and Tsukuba Botanical Garden, and the route for the South Loop Bus, which includes the Tsukuba Expo Center, JAXA Tsukuba Space Center, and other spots.
A total of twelve buses depart each day. They leave every 75 minutes from 9:00 to 16:00 from Platform 8 at the Tsukuba Center Bus Terminal, which is in front of Tsukuba Express Tsukuba Station.
Tickets can be purchased at the bus ticket office (Kanto Railway Co, Ltd. Tsukuba School Service Center) on the first floor of BiVi Tsukuba in front of Tsukuba Station (adults 500 yen, elementary school students 250 yen, toddlers free).
Chinese and English tour guide services are also offered at times. This is perfect for visitors wanting a deeper understanding of the research facilities in Tsukuba. For more details, please refer to the official homepage.

A tourist information center with English-proficient staff is also located right next to the ticket office. After receiving the travel information that you need, take the Tsukuba Science Tour Bus South Loop departing from Tsukuba Station at 9:50 to embark on a science and food trip!
10:00 – Enjoy Science at the Tsukuba Expo Center
Tsukuba Station → Tsukuba Expo Center: 5 minutes by bus.
The Tsukuba Expo Center is a science museum in central Tsukuba, where many of the city's research institutes are concentrated. Here you can see, experience, and enjoy science and technology.
Visitors can learn not only with their minds but also by moving around physically. Challenge any preconceived notions about science being hard by experiencing it with your senses!
Picture courtesy of (Public) Tsukuba Expo Memorial Foundation
Tsukuba Expo has one of the world's largest planetariums, with a dome of 25.6 meters in diameter, which is a must-visit spot. The planetarium has a huge collection of programs you can watch, including ones that are ideal for children and original shows designed by the Tsukuba Expo Center.

12:00 – Flavorful Ramen Popular with Students in Tsukuba! Ramen Tatsuro
Tsukuba Expo Center → Ramen Tatsuro: 7-minute walk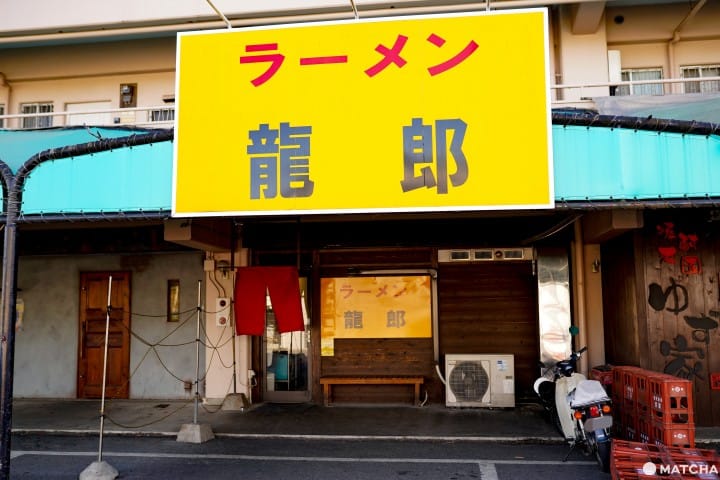 Tsukuba is a city with many young students, as it has several educational research institutes, including the University of Tsukuba. Ramen Tatsuro, known for ramen with extremely rich soup, is the spot where these students often go to lunch. The flavorful noodles here have been praised by many students who have studied in Tsukuba.
We recommend the Miso Double Ramen. The dish consists of 200 grams of thick noodles in a tonkotsu (pork bone) broth. It is combined with extremely fragrant domestically-made soybean miso paste topped with 120 grams of two-centimeter thick char siu pork and a pile of beansprouts. Your mouth will water with just one look at this dish!
This ramen is offered at a very reasonable price and was created by the owner to satisfy the appetites of the young, energetic students. It's considered a must-eat if you're a Tsukuba student.
After eating your ramen, return to the Tsukuba Expo Center on foot. Take the 13:15 bus to head to the next spot, the JAXA Tsukuba Space Center.

13:30 – Peek into the Life of a Space Pilot! JAXA Tsukuba Space Center
Tsukuba Expo Center → JAXA Tsukuba Space Center: 15 minutes by bus.
The JAXA Tsukuba Space Center is an institute that develops rockets and satellites, and also provides space pilot training. Visitors can also experience what it's like to be a space pilot themselves.
In the Space Dome, the exhibition room, you can look at replica spacesuits and see where space pilots live by entering a model of the space station's Experiment Module. You can also find space curry, takoyaki, and other fun items at the souvenir shop.
In addition, the institute is the setting for the popular manga "Space Brothers." There is an exhibit that introduces the series and also sells comic-related products. If you are a fan of this series, don't forget to check it out!
Once your travel through space is over, return to Tsukuba Station on the bus that departs at 14:40!

15:10 – Enjoy Nutritious Sweets at the Secret Spaceship-like cox
Tsukuba Station → cox: 15-minute walk.
cox is a popular cafe in Tsukuba, with an eye-catching exterior and adorable sweets.
A world of an entirely different dimension will open up before your eyes when you open the door and step inside this dimly-lit shop.
The carrot cake is one of cox's most-ordered items. The white portion at the top is a sour cream cheese topping, and the bottom layer is a carrot sponge cake. It is a wonderful dessert with multi-layered flavors, textures, and deliciously moist cake.
Once you've enjoyed your fill of sweets, return to Tsukuba Station on foot and go shopping for some popular souvenirs!

16:30 – Over 80 Types of Souvenirs at the Tsukuba Product Shop
cox → Tsukuba Station: 15-minute walk.
The Tsukuba Products Shop ("Bussankan" in Japanese), located in front of the Tsukuba Station ticket gates, carries over 80 types of souvenirs including rice crackers, honey, condiments, cookies and more. This is an ideal place to go to if you are looking for unique Tsukuba souvenirs.
Tsukuba, with its vast fields, is one of Japan's three top blueberry producers.
The Tsukuba Blue Fruit Langue de Chat is a highly-recommended product that uses local blueberries. It was also chosen to be part of the Tsukuba Collection, which consists of products selected and certified by the city to be especially outstanding.
White chocolate is sandwiched between langue de chat biscuits made with Tsukuba-grown blueberries mixed into the batter. It has an exquisite, flaky texture.
Many Fukure Mikan Oranges are grown near Mt. Tsukuba, making it another fruit that Tsukuba is known for. The Mount Tsukuba Sable cookies made using these oranges are also a popular product. The mellow sweetness of the milk and refreshing orange fragrance are very pronounced.

Science and Gourmet! Satisfy Your Hunger for Knowledge and Delicious Food in Tsukuba!
Tsukuba is a city where you can enjoy a relaxing and entirely different atmosphere than that of Tokyo, just 45 minutes away by train. How about experiencing Japan's cutting-edge science technology while trying unique local dishes?

Do you want to learn more about Tsukuba? If so, please check out MATCHA's special feature on Tsukuba!

Written by Chen
Sponsored by the City of TSUKUBA

The information presented in this article is based on the time it was written. Note that there may be changes in the merchandise, services, and prices that have occurred after this article was published. Please contact the facility or facilities in this article directly before visiting.