Asakusa, SKYTREE, Odaiba All In A Day! An Introductory Guide To Tokyo
As the capital of Japan, Tokyo is a city with many sites you would want to check out. Here is a model plan for first timers in Tokyo to enjoy the best of the city in one day!
When traveling Japan, many first-time visitors tend to choose Tokyo as their destination. Tokyo has tourist attractions, great food, and shopping all conveniently located within close proximity. For those who may be wondering what to do in Tokyo when you first arrive, here is a model course for touring the city.
Why not use this as a sample Tokyo itinerary?
9:00 Experience Retro Japan at Asakusa
From: Asakusa Travel Guide: Savor The Past In The Historical Center Of Tokyo
Asakusa is a city that has been thriving since the Edo period in Japan. You will find many retro shopping streets, making this one place to really take in the traditional atmosphere of Japan.
There are many stations called Asakusa so please refer to "Don't Get Lost! Navigating Asakusa's 4 Stations" to navigate where you need to go.
Walk Through Nakamise-dori From Kaminarimon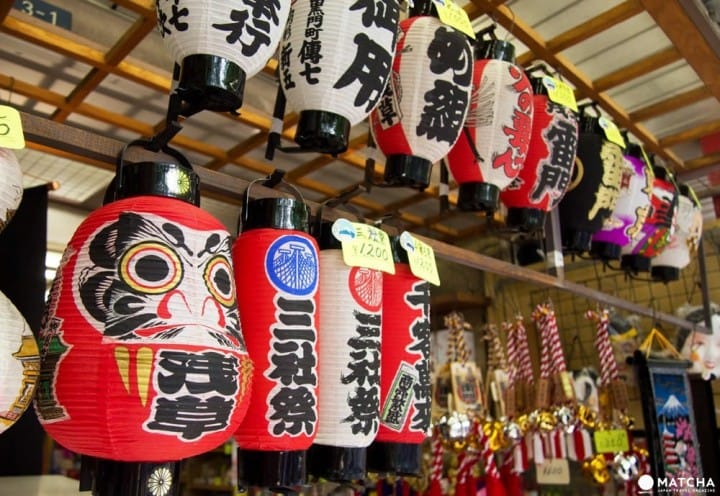 From: 8 Souvenirs From Asakusa's Nakamise-Dori
Once you go through the Kaminarimon gates, you will find a path with stores aligned on each side. This street filled with shops is called Nakamise-dori and is considered to be one of Japan's oldest shopping streets. This is a perfect spot to purchase Japanese souvenirs such as senbei and kaminari okoshi rice snacks and a confectionery called ningyoyaki. Why not take a stroll and stop by shops that interest you?
Pray at Sensoji Temple and Asakusa Shrine
From: Asakusa Guide: Sensoji Temple, Nakamise-dori, Tokyo Skytree and More!
At the end of Nakamise-dori, you will find an impressive temple with a history spanning back 1300 years, Sensoji Temple. Around the temple, you will find places to try omikuji fortune telling. Though, rumors say there is a high chance of drawing "bad luck". If you plan on touring around Sensoji, please refer to "A Guide To Get The Most Out Of Sensoji Temple".
Along with the temple, there is Asakusa Shrine near Sensoji temple. It is said that if you pray from the bottom of your heart, you may be blessed.ssWhy not stop by to clap your hands twice and try a traditional Japanese prayer practice?
11:00 Enjoy Tokyo From Above at Tokyo SKYTREE
From: Go To The SKYTREE On The Singing Train, Keisei Express (Japanese)
From Asakusa Station to the closest station to the Tokyo SKYTREE, Oshiage Station, it is around three minutes on the Asakusa Line. You can also walk there in about 20 minutes. The areas around Asakusa Station have great spots from which to view Tokyo SKYTREE too, so why not stroll about and take in the sights at the same time? Once you arrive at Tokyo SKYTREE, the world's tallest tower, the view from the top will make the city look like a small diorama. For more information about this exhilarating experience, please refer to "Walk Above The Clouds at Tokyo SKYTREE® in Oshiage!
There is also the Sumida Aquarium and the Tokyo Solamachi shopping area to enjoy. This entire area is referred to as Tokyo SKYTREE town, so do not be shy about exploring.
If you're up for lunch, go inside Tokyo Solamachi and check out the matcha green tea and Japanese tea cafe, nana's green tea. Not only can you enjoy some matcha green tea, but you can also savor some tasty rice bowls, udon and other Japanese dishes for around 1000 yen.
14:00 Entertainment Facilities and Beaches at Odaiba
From: An Entertainment City Overlooking the Sea - 7 Spots to Visit in Odaiba
To travel from Tokyo SKYTREE to Odaiba, using a shuttle bus is the most convenient method. As an another option, there is a water bus connecting Asakusa and Odaiba. Those who have time should take a ride on the water bus to enjoy the view from the waters. Both travel methods take about an hour, so after spending two hours at SKYTREE, it may be best to head over to Odaiba around 13:00.
Latest Japanese Technology at The National Museum of Emerging Science and Innovation
Once at Odaiba, check out The National Museum of Emerging Science and Innovation. Unlike the traditional side of Japan in Asakusa, here you will experience a futuristic world right before your eyes through the latest technologies.
You can also find the Venus Fort outlet and many shops nearby. At the Oedo Onsen Monogatari, not only can you bathe in a large hot spring, but you can find an area with stalls like an ennichi (*1) where you can eat and stroll around in a yukata.
After enjoying touring around and shopping at Odaiba, why not take a bath at the Oedo Onsen Monogatari around 17:00 before dinner? This may be the perfect, relaxing way to wrap up your Tokyo tour and reflect on the adventures of the day.
*1 Ennichi: a festival held at the temple on a specific date of the month. Many stalls are set in the temple ground gathering large crowds.

The information presented in this article is based on the time it was written. Note that there may be changes in the merchandise, services, and prices that have occurred after this article was published. Please contact the facility or facilities in this article directly before visiting.